A number of people were rescued on Saturday after getting into difficulty when climbing the Gleniff Horseshoe in Co Sligo.
The climbers, from caving clubs at UCD and DCU, were exploring Diarmuid and Grainne's Cave, the area around a large cave high on the cliffs above Gleniff.
During the descent, two people slipped and fell. Conditions at the time were poor, with snow lying high on the mountain.
Four others got stuck on a narrow ledge close to the cliff face, and were unable to ascend or descend.
Emergency services were called, and the Sligo Leitrim Mountain Rescue Team was tasked by gardaí to mount a rescue effort.
The team arrived on the scene by 4.30pm. Owing to the poor conditions, both the Donegal and North West Mountain Rescue Teams were asked to assist.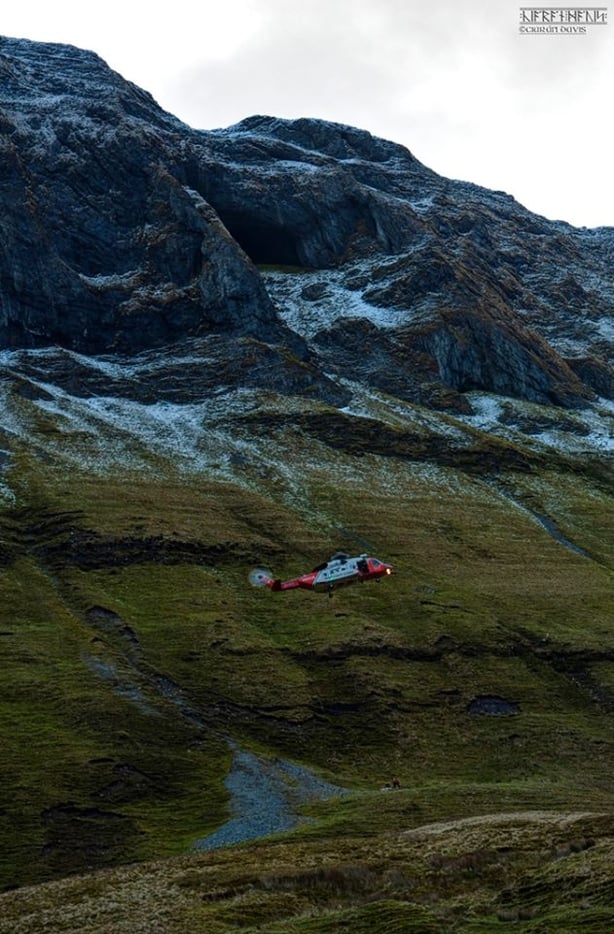 After an initial assessment of those who had fallen, a decision was made to request the Coastguard helicopter, Rescue 118, from nearby Strandhill to airlift one of them to Sligo Regional Hospital.
The rest of the party was then helped off the mountain by the rescue teams.
Rescuers then made the difficult ascent to the remaining four people amidst snow showers and approaching darkness.
The helicopter then returned to the scene. Conditions meant it was unable to carry out an airlift, but it provided light to assist the rescue operation.
The crag-fast climbers were then secured with ropes and lowered to safety before being helped off the mountain.
Everyone was safely off by 10.30pm.
Some photos from yesterday's callout #sligo #MountainRescue pic.twitter.com/8T2RiYK1e7

— Sligo Leitrim MRT (@SligoLeitrimMRT) February 22, 2015
Sligo Leitrim Mountain Rescue Team Leader Conal Sexton said that the difficult, technical rescue was an example of great co-operation between the three neighbouring volunteer rescue teams plus the Irish Coast Guard and gardaí.