The Oireachtas Committee on Education and Social Protection has heard that lone parents transitioning from the One Parent Family Payment to JobSeeker's or other alternatives will be considerably less well off than they were four years ago.
The committee heard that parents working a 20-hour week stand to lose €50 a week.
The committee is hearing testimony from One Family and Spark, groups representing lone parents.
They say the new measures will increase the already high levels of deprivation among lone-parent families.
One Family estimated the deprivation level at 63%.
The One Parent Family Payment is to end for families whose youngest child has turned seven.
The committee heard this will affect up to to 39,000 families this July.
John McKeon, Assistant Secretary of the Department of Social Protection, said a transitional arrangement for lone parents those with children aged 7-13 meant than no one with a child under 13 would be forced to seek employment.
He said the department was providing information sessions to families affected by the transition and that 11,000 families had already made the transition.
Labour Party TD Brendan Ryan said it seemed that the change was acting as a disincentive to employment.
Independent TD Richard Boyd Barrett said there should be an acknowledgement that this has not been handled correctly.
From 2 July, lone parents with a child aged seven will transfer from the One Parent Family Allowance to Jobseeker's Allowance Transition or the Back to Work Family Dividend.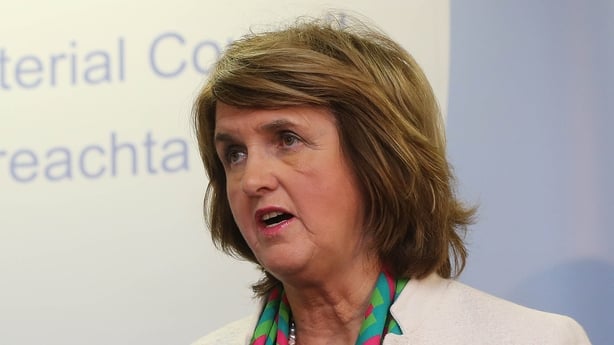 The reform was introduced by Minister for Social Protection Joan Burton nearly three years ago to encourage lone parents into education and employment.
It will not affect a lone parent who is not working as they will transfer to the Jobseeker's Transition payment, but for a lone parent working 20 hours a week on the minimum wage, that person will lose €50 a week.
Fianna Fáil's spokesperson for Social Protection Willie O'Dea described the move as "perverse, at at time when the Labour Party is part of Government, to be cutting the poorest section of our society".
Speaking on RTÉ's Morning Ireland, chair of the Committee on Education and Social Protection Joanna Tuffy said these changes had been long announced and have been phased in over time.
She said the aim was to move lone parents into the workplace and that the childcare needs of seven-year-olds are very different to those of pre-school children.
She said lone parents who are on the minimum wage are entitled to the family income supplement.
She also said the back to work dividend is in place this year and parents can keep €29 a week per child of their social welfare payment if they go back to work.