The breeder behind Ireland's first cloned showjumping horses says she expects some people will not agree with the practice.
The two colts were cloned from the DNA of legendary showjumper Cruising, who died last year aged 29.
Hartwell Stud in Co Kildare, where the colts were born two-and-a-half years ago, only revealed news of the successful cloning this week. The clones are called Cruising Encore and Cruising Airis.
Mary McCann of Hartwell Stud played down fears over the cloned colts.
"People might think we are going to flush the market with these sort of animals, but they said that when we did artificial insemination and embryo transfers and it didn't happen," she said.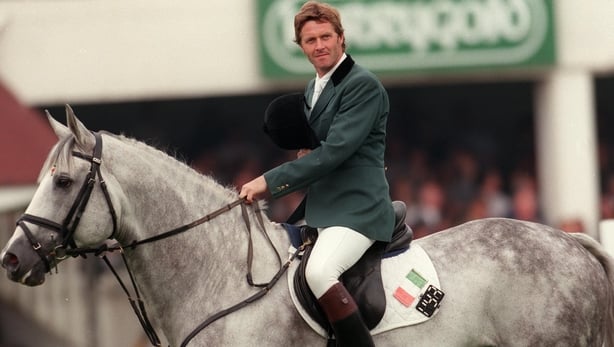 Cruising produced world-famous showjumper Flexible and Irish Olympic Horse Electric Cruise.
Tissue from Cruising's neck was cultured in a lab and his DNA was inserted into the scraped-out egg of a mare.
The egg and DNA were fused and the cells divided like a naturally conceived embryo. They were then implanted into mares.
Mrs McCann said the colts had 100% of Cruising's genetics and were carriers of his semen.
Caitriona Murphy, of The Irish Field, said the first cloning was significant in that breeders now had an opportunity to get genetics that they thought had been lost.
But she said the fact that Encore and Airis had Cruising's genetics did not mean they would perform to the same level.
"While they have the genes, a lot will depend on how they are managed between now and competition age," she said.