A female killer whale has washed up on a beach in Tramore, Co Waterford.
Experts have described the whale as quite young.
It is believed the orca was already dead before it washed up on the shore on Friday.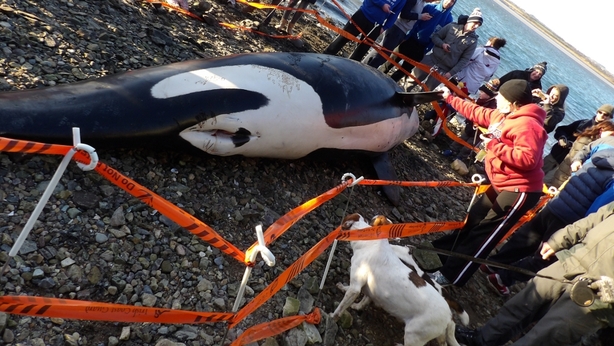 The Irish Whale and Dolphin Group said the 5m carcass was "in very fresh condition and all her teeth were very worn – this may have resulted in her death perhaps from malnutrition or infection".
According to the IWDG, this is the 15th stranding for this species and first since 2010.