Britain and the US have pledged to "ramp up" efforts to defeat Islamic State fighters who have seized large swathes of Iraq and Syria wreaking havoc across the region.
After hosting international talks in London, British Foreign Secretary Philip Hammond and US Secretary of State John Kerry said the international coalition would be stepping up support to Iraqi forces engaged in the battle against the extremists.
Mr Kerry told a joint news conference that they aimed to raise 12 new Iraqi army brigades, while opening training camps for Syrian opposition fighters in Saudi Arabia, Turkey and Qatar.
Mr Kerry also said that IS's momentum in Iraq had been halted or reversed since the coalition began air strikes in August.
"In recent months we have seen definitively ... momentum halted in Iraq and in some cases reversed," he said.
"Ground forces supported by nearly 2,000 air strikes now have reclaimed some 700 square kilometres," he said.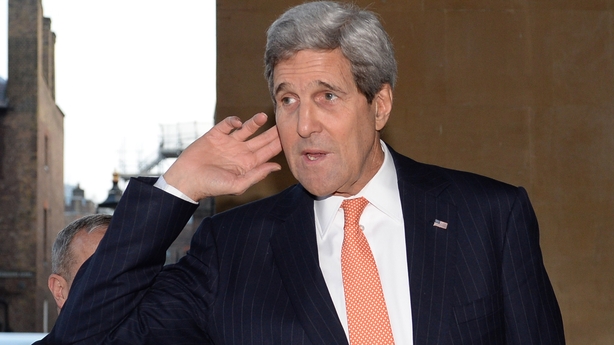 Mr Kerry said that Iraqi forces would be getting lots of US-made M16 rifles "very, very shortly".
"There is an (arms) pipeline here, and it is working," he said.
However, Mr Hammond earlier warned that it could be months before the Iraqi security forces were ready to take the offensive to IS.
Mr Hammond said the meeting, which brought together 20 "core" coalition member states, had reaffirmed their determination to defeat IS.
"We all confirmed our commitment to the struggle however long it takes and wherever it leads us to defeating the scourge of violent Islamist extremism," he said.
Iraqi Prime Minister Haider al-Abadi had called on the coalition to provide his country's forces with more weapons to fight the militants.
"Iraq needs weapons and the international community has the ability to provide Iraq with the weapons it needs," said Mr Abadi, who also met British Prime Minister David Cameron at Downing Street.
The Iraqi Prime Minister also said that the global oil price drop has had a 'disastrous' impact on the Iraqi economy and warned this could impact on the country's ability to fight Islamic State.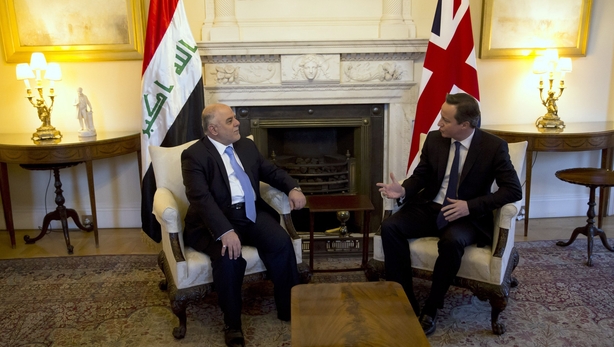 The talks focused on five areas: foreign fighters, the military campaign against IS targets, its sources of finances, strategic communications and humanitarian assistance.