The Court of Appeal has found there is no rule preventing those who are ill or old from going to prison once convicted of serious crimes.
The court gave its reasons for finding that the sentence imposed on the father of abuse victim Fiona Doyle was unduly lenient.
75-year-old Patrick O'Brien was jailed for three years after admitting to the rape and indecent assault of his daughter when she was a child at their home in Dún Laoghaire from 1973 to 1982.
Ms Doyle welcomed the ruling, saying that too many offenders were using age and infirmity as "a cop out" and that her father's ailments and conditions had been exaggerated.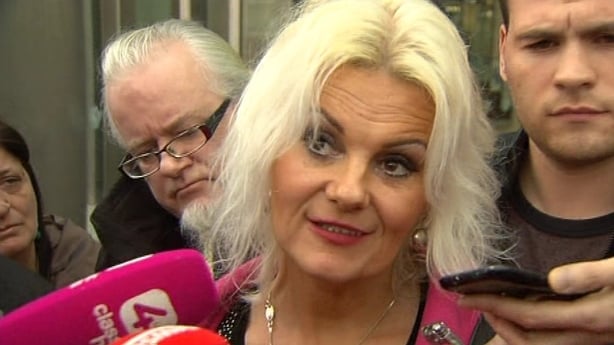 She also said the ruling would give hope to other victims and she hoped other sex offenders would now be "looking over their shoulders" because one day their victims will find their voice.
The Court of Appeal found the trial judge, Mr Justice Paul Carney, erred in principle in suspending nine years of the 12-year sentence he handed down in the case last year.
It will impose a new sentence on O'Brien next Monday.