United Airlines considering Cuban routes
United Airlines has said it plans to begin operating flights to Cuba, subject to the approval of both the US and Cuban governments.
The routes would connect Houston, Texas and Newark, New Jersey with the island nation.

"We plan to serve Cuba, subject to government approvals, and look forward to doing so from our global gateways of Newark and Houston," United Airlines spokesman Rahsaan Johnson said in a statement.
Tribunal withdraws obstruction findings against former minister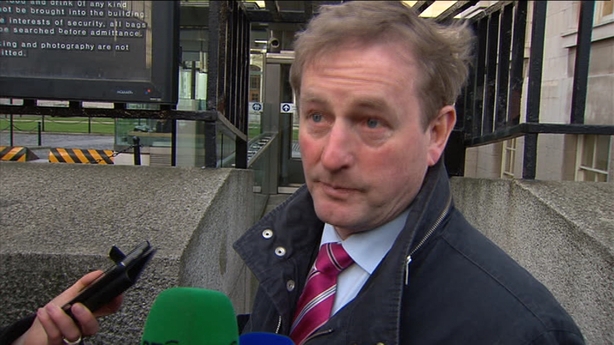 It has been confirmed that the Planning and Payments Tribunal will be withdrawing findings of obstruction against former Minister Ray Burke and other witnesses.
Mr Burke along with witnesses such as businessmen Oliver Barry, James Stafford, and the estate of John Finnegan, will now be entitled to have their legal costs paid by the State.
Joseph Murphy Structural Engineering had won a Supreme Court case on the issue of obstruction in 2010 when the court ruled that the Planning Tribunal had no power to deny legal costs by making what amounted to a criminal finding.
JMSE was later paid over €1.7 million in legal costs as a result and builders Brennan and McGowan who had also taken a legal challenge received €1.7m.
Quartet to meet after failed Palestinian UN bid
Envoys from the US, the EU, the UN and Russia are to meet later this month to discuss the next steps to address the Israeli-Palestinian crisis.
The gathering is to take place in Brussels on 26 January to discuss ways to revive the peace process after the Palestinians failed to win UN Security Council approval of a resolution on ending Israeli occupation.
A resolution on Palestinian statehood that set a 2017 deadline for Israeli withdrawal from Palestinian territory was rejected by one vote last month.
Fennelly Commission interim report due in near future
The Taoiseach has said the Fennelly Commission will publish an interim report in the near future.
He said the report will deal with the events leading to the departure of the former Garda Commissioner as well as the letter Martin Callinan sent to the former minister for justice about the recording of phone calls in garda stations.
Mr Kenny also said he has granted Mr Justice Nial Fennelly more time to complete his full report.
He was speaking today at Garda Headquarters where, along with the Minister for Justice Frances Fitzgerald, he met the Garda Commissioner to review some of the new cars purchased for the garda fleet.
FF could have all-woman ticket in some constituencies
Fianna Fáil will select between 20 to 27 women candidates in the General Election and could have an all-woman ticket in two to three constituencies.
The party today unveiled the Markievicz Commission Report, which is its gender equality document.
It recommends that at least one woman must be selected to run in half the constituencies where the party has no sitting TD.
It also says the party must run a woman in half the constituencies where the party has a TD and wishes to run more than one candidate.
Party Leader Micheal Martin said party headquarters will be able to impose women candidates at selection conventions if that is required.
Asked if former minister Mary Hanafin could be imposed he said "hypothetically yes."
Number waiting on hospital trolleys reducing
The number of patients on trolleys in Emergency Departments or on wards waiting for admission continues to reduce and stood at 316 earlier today.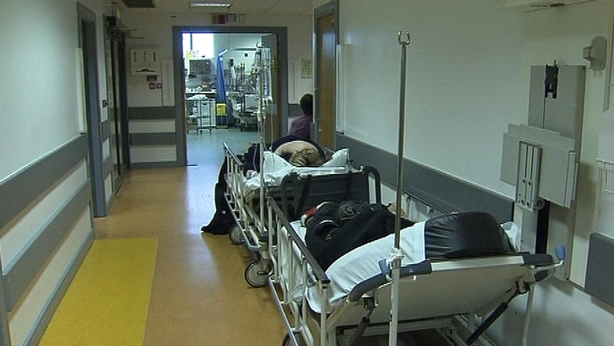 The worst affected hospital was University Hospital Galway, which had 33 patients waiting.
Other hospitals with major overcrowding were Our Lady of Lourdes in Drogheda and Beaumont in Dublin, both with 32 patients waiting.
The figures were provided by the Irish Nurses and Midwives' Organisation.
Committee to consider amalgamation of Cork councils
Minister for the Environment Alan Kelly has set up a statutory committee to review the Cork city boundary and to examine whether Cork City Council and Cork County Council should be amalgamated.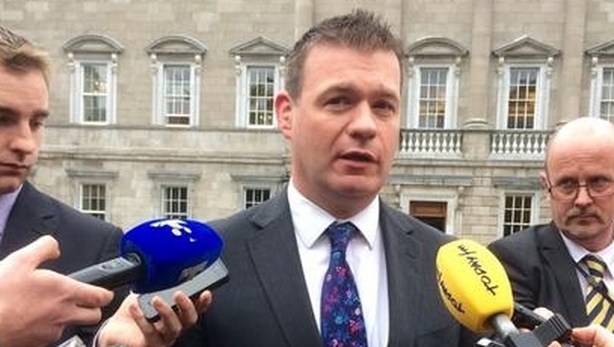 The move follows similar local government changes in Limerick, Tipperary and Waterford.
Mr Kelly said 79,000 people who live in the environs of Cork city are outside the city boundary, giving rise to a clear need for an independent overview of local government in Cork.
The committee will be chaired by businessman Alf Smiddy and will issue its report, with recommendations, within nine months.
Dunnes Stores workers in ballot for industrial action
More than 4,000 Mandate members in Dunnes Stores are to be balloted for industrial action.
The dispute centres on the prevalence of contracts that require workers to be available for work but with no guarantee of a fixed number of hours each week.
Mandate Assistant General Secretary Gerry Light said the combination of low pay and flexible hours means that many Dunnes workers cannot afford to provide a basic standard of living for themselves and their dependants.
He said they also have difficulty getting loans or mortgages.
The union says it is seeking fair pay, and the introduction of "banded hour contracts", which would give workers security of hours and earnings.
Panel findings into alleged garda corruption due 'shortly'
The findings of a panel set up to examine cases of alleged garda misconduct are expected to be brought before Minister for Justice Frances Fitzgerald shortly.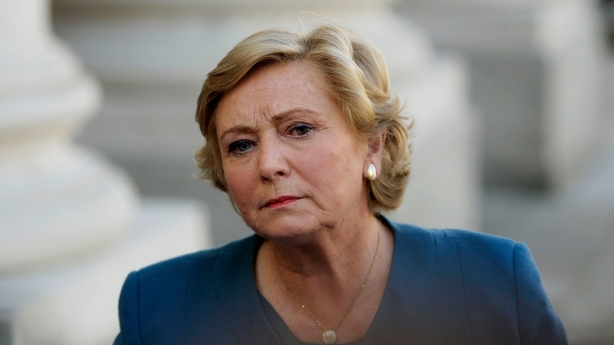 Speaking in the Dáil this morning, Ms Fitzgerald said she expected that the council would finish its work "in the near future".
Asked by Fianna Fáil's Niall Collins and Sinn Féin's Pádraig MacLochlainn if a wider Commission of Investigation would be established, she said it could be an option if the panel believes it is warranted.
The panel was set up following the Guerin Report.
Ohio man arrested for planning attack on US Capitol
An Ohio man claiming sympathy with so-called Islamic State militants was arrested and charged yesterday in connection with a plot to attack the US Capitol with guns and bombs, court documents disclosed.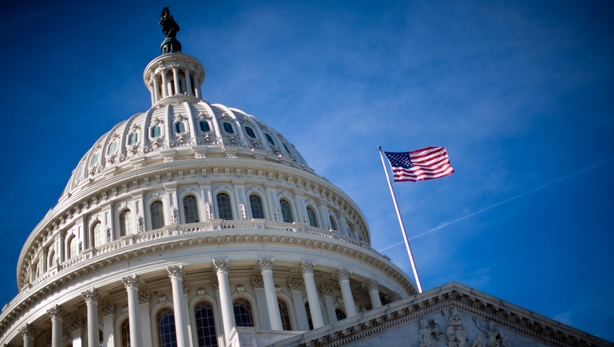 Christopher Cornell, 20, of Cincinnati researched the construction of pipe bombs, purchased a semi-automatic rifle and 600 rounds of ammunition and made plans to travel to Washington to carry out the plot, according to an FBI informant's legal testimony.
Court documents showed that Mr Cornell indicated on Twitter that he supported the Islamic State group under the alias Raheel Mahrus Ubaydah.
Driver injures policewoman outside Paris presidential residence
Two people were arrested after a motorist injured a policewoman outside French President Francois Hollande's residence in Paris last night, in an incident apparently unconnected to last week's shootings police sources said.
Earlier media reports cited witnesses saying the driver had driven deliberately at the policewoman.
The sources said the car had been driving the wrong way along a one-way road. They said four people were in the car and two had been arrested.
The incident comes while France is on high security alert after three days of violence in the capital last week, during which 17 people were killed in attacks by Islamist militants.