The United States will host a summit in February on how to fight "violent extremism around the world" in the wake of the Paris attacks, US Attorney General Eric Holder said in the French capital.
Taoiseach Enda Kenny joined German Chancellor Angela Merkel, British Prime Minister David Cameron, Italian Premier Matteo Renzi and more than 40 other leaders in Paris as they marched through the streets with President Francois Hollande.
They observed a minute's silence for victims of this week's terrorist attacks in France.
In an extraordinary show of international solidarity, UN Secretary-General Ban Ki-moon, Israel's Benjamin Netanyahu – who earlier encouraged French Jews to emigrate to Israel – and Palestinian President Mahmoud Abbas were also present.
Mr Netanyahu and Mr Hollande were later welcomed with loud cheers as they entered a packed Grand Synagogue in Paris this evening.
Parts of the crowd chanted Mr Netanyahu's nickname "Bibi" and "Israel will live, Israel will overcome" as the leaders arrived for a ceremony for "all the victims" of the attacks in Paris this week.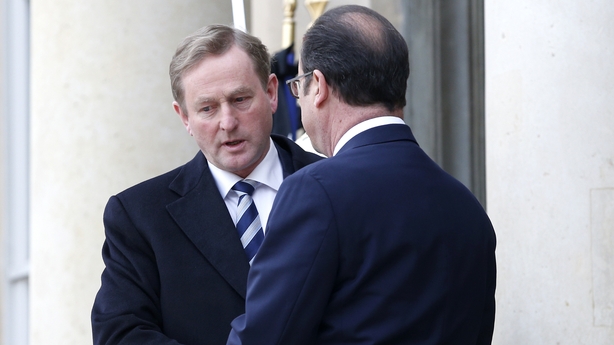 Speaking after a meeting with European security ministers, US Attorney General Mr Holder said the summit would take place in Washington DC on 18 February under the auspices of President Barack Obama.
Mr Holder also said he was concerned about so-called lone wolf attacks in the United States by Islamist militants.
The US Attorney General was meant to have participated in the march according to the White House on Saturday, but did not do so, the US embassy in Paris confirmed.
The embassy did not say why Mr Holder did not attend the march. It said the United States was represented by its ambassador to France, Jane Hartley.
French Interior Minister Bernard Cazeneuve said after the meeting that his European counterparts had agreed to boost co-operation in an effort to thwart further jihadist attacks.
He said Europe needed urgent progress in establishing a European Passenger Name Record database, which would facilitate the exchange of data about passengers between member states.
Mr Cazeneuve said the internet needs to remain a space for free expression, but that Europe should fight against abusive use of the web to spread hate speech, anti-Semitic messages and the recruiting vulnerable young people for violence.
He added that EU justice ministers planned to meet soon to discuss further action.
Speaking before the march, the Taoiseach said: "Today we march to show that Liberté, Egalité, Fraternité are written, not alone on the history and monuments of the Fifth Republic but in the hearts and minds of the people of France and our European Union.
"Voltaire wrote that 'tolerance is the consequence of our humanity'.
"And today we march here in his city to defend that tolerance and humanity against the hatred and extremism that would dismantle and destroy them," he said.
Mr Kenny added: "In our solidarity we show the agents of such destruction that to us their actions are anathema, their propositions absurd."
Italian leader Mr Renzi vowed that Europe would "win the challenge against terrorism" as he embarked on the historic march.
"We are all French today," he added.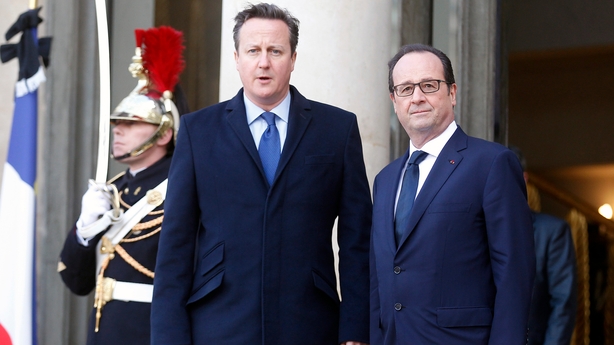 British Prime Minister Mr Cameron said extremist violence would remain a threat for many years to come.
"We in Britain face a very similar threat, a threat of fanatical extremism," he added.