Former employees of Waterford Crystal have voted to accept proposals put forward by the Government to resolve their pension difficulties.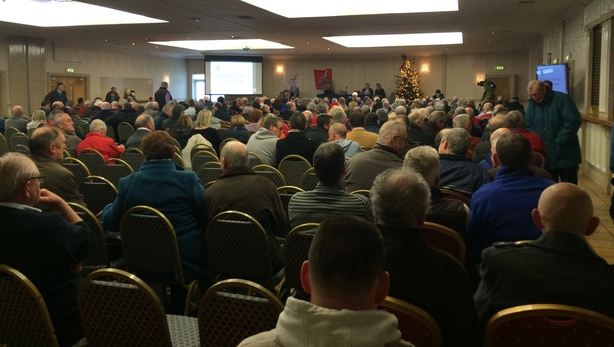 Earlier this month the Cabinet signed-off on the deal that was voted on today by some of the former workers.
The cost of the €178m scheme will be borne by central funds after an amendment to social protection legislation currently going through the Oireachtas.
The multi-million euro payout is expected to work out at an average of around €40,000 in a once-off lump sum payment per former employee, which does not include the annual pension payments.

Around 1,700 former employees will benefit to varying degrees.
Commenting on the settlement, Unite trade union Regional Secretary Jimmy Kelly said: "Today is a day of celebration for the workers and for the city of Waterford, which will see the benefits of the settlement in terms of increased consumer spending and confidence.
Mr Kelly added: "Now, however, the task facing the trade union movement as a whole is to campaign for policy change, which will ensure retirement income security for all workers."