A planning application for a €450 million development in Dublin's Docklands is being made today.
It is the biggest scheme since the area was earmarked for accelerated development.
The development on Sir John Rogerson Quay and Hanover Quay will involve office space for a total of 2,400 workers and 158 residential apartments.
It will be called The Reveal Developments.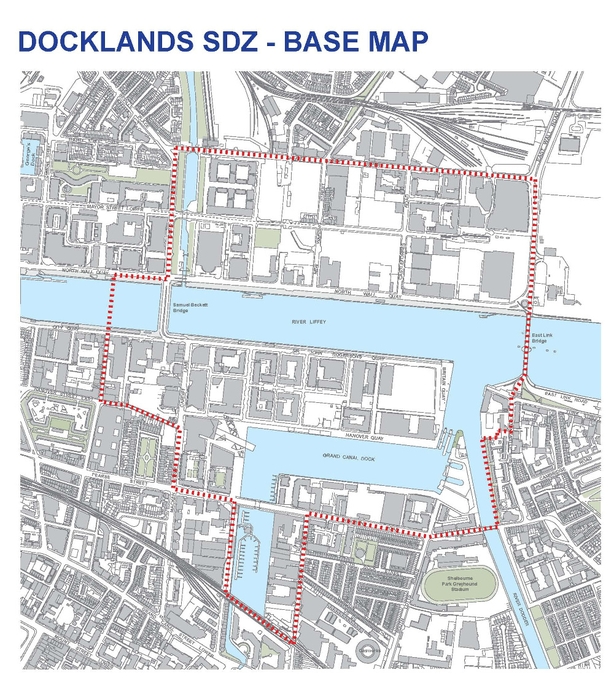 The scheme is being promoted by TIO plc, an umbrella group involving US investors Oaktree, Irish property company Bennett Group and the National Asset Management Agency.The Sir John Rogerson Quay side of the site was once owned by Mountbrook, the company established by developer Sean Dunne.
This backs onto the Hanover Quay site on the Grand Canal Basin, which was once used by Kilsaran Cement.
This follows another plan for the Boland Mills site made by NAMA, which will include a 14-storey office block.
The planning applications are being made to Dublin City Council as part of a Strategic Development Zone (SDZ) designation for the area.
This means that applications that fit in with the masterplan can expect to get permission and cannot be appealed to An Bord Pleanála.
Dublin City Council recently announced the Docklands SDZ for a total area of 22 hectares north and south of the River Liffey.
The area is the same size as the existing Customs House Docks/IFSC area.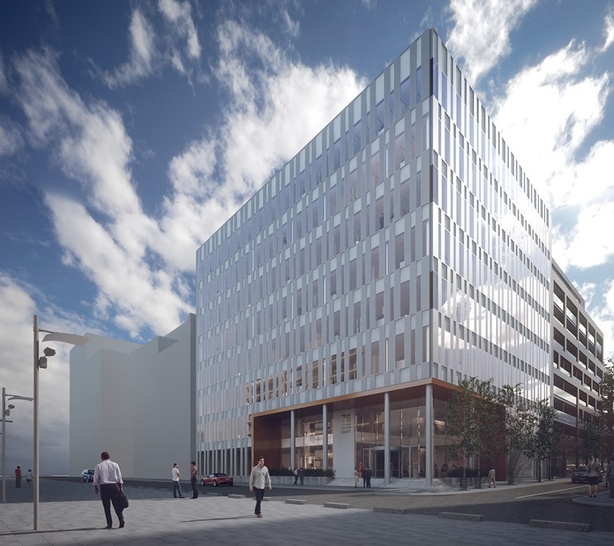 It involves developments for 23,000 office workers and 5,800 residents.
The TIO scheme will involve six to eight-storey buildings on "infill sites" that are currently empty but adjoining established developments on Sir John Rogerson's Quay and the Grand Canal basin.
More details of the scheme are available on the council's website.
Chairman of Savills Ireland Roland O'Connell said: "Over the past ten years, we have seen major global businesses, such as Google, Facebook, Yahoo and State Street Bank, choose the Docklands as their European HQs, creating thousands of new jobs.
"With new office space in the area now virtually non-existent, it is very timely that The Reveal Developments have committed to providing new schemes in this most sought after location."
If planning permission is granted, it is expected that construction will start early next year and last three years.
Another company connected to TIO will start construction next week on a new HQ building on Hanover Quay involving 4,600 square metres of office space.