A father who cares full-time for his severely autistic teenage son and who was deprived by the State of his Carer's Allowance has had his payment restored after protesting about the cut on RTÉ News.
The case of Anthony and Paul Doolan from Leixlip in Co Kildare was featured on RTÉ News on Friday.
Mr Doolan lost the weekly payment of €174 following a review at the Department of Social Protection.
The grant was removed despite evidence from Paul's GP that he needs supervision and is severely affected by mental health, behaviour, learning and speech problems.
The department's medical adviser concluded that he "was not so invalided or disabled as to require full-time care and attention".
But Mr Doolan has revealed that he received a phone call this afternoon from a manager in the Department of Social Protection, who apologised and told him his payment was being restored.
He said he welcomed the official's invitation to help the department to improve its service to families with similar responsibilities.
Mr Doolan had been getting the payment since giving up his permanent job in a semi-State company ten years ago to look after Paul, who is now 16.
He drives his son 80km a day to and from Stepping Stones ADA School in Kilcloon, Co Meath.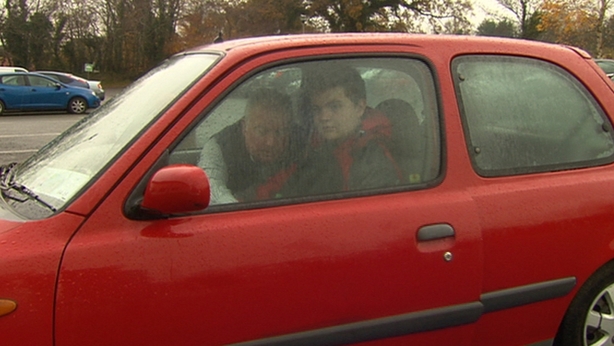 On Friday, he told RTÉ News he was seriously concerned he might lose his car because of this month's decision to deprive him of the allowance.
Despite today's good news, Mr Doolan is going ahead with a meeting he is organising in Leixlip on Wednesday evening to protest against the withdrawal of State allowances from other parents in similar situations.
He is doing this in his capacity as secretary of the North Kildare/Dublin West Autism Support Group.
The Carers Association, which supports the group, welcomed today's U-turn.
It called on the department to immediately cease its reviews of similar allowances until a fairer system has been put in place.
The association's Catherine Cox told RTÉ News that no other family should be placed in the same situation as the Doolans had been.
She said a large number of people across the country have been deprived of their allowances in recent weeks.