The Restaurant Association of Ireland has warned that the armed robbery of restaurant owners in their homes is becoming a trend.
It comes after three raiders forced their way into the home of a Chinese restaurant owner in Dundalk last night, locking two children in a cupboard and stealing around €3,000.
Three men, two armed with hammers, forced their way into the home of the restaurateur in Belfry Gardens at around 7.30pm.
Three children, aged 10, 12 and 16 were brought downstairs to the kitchen while two adults were brought to a bedroom and forced to hand over the money
The gang escaped in a white Citroen Berlingo van.
Gardaí in Dundalk are appealing for witnesses or anyone with information to contact them.
It is the second attack on the home of a Chinese restaurateur in the past week.
Last Sunday week, the Lin family were terrorised by a gang which forced their way into their home in Castleblaney in Co Monaghan and money was also stolen.
Detectives believe a gang or gangs are targeting these restaurateurs.
Adrian Cummins, Chief Executive of the Restaurant Association of Ireland said: "This has started to be a trend where criminal gangs are now developing trends around restaurateurs, their movement, and the movement of cash to their homes or to the bank.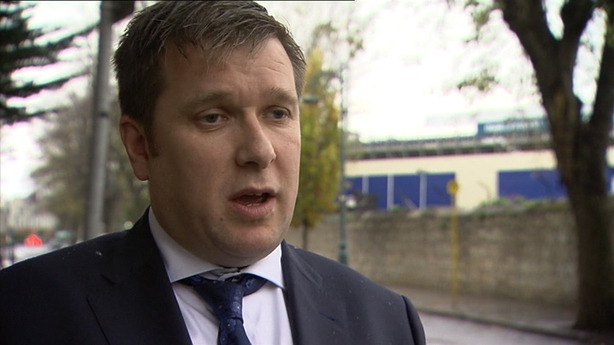 "We have advised all our members to keep a watchful eye on suspicious characters and to talk to the local gardaí to ensure that their security operations are up to speed," he said.
Meanwhile, the Interim Garda Commissioner Noirín O'Sullivan said the force is treating the attacks very seriously. 
She said that a high level garda team is examining trends in aggravated burglaries to target particular gangs.