A man who stabbed and killed a 64-year-old Irishman in Australia has been sentenced to 27 years in jail.
Dermot O'Toole, originally from Dublin, was murdered in his jewellery shop in Hastings near Melbourne on 12 July 2013.
Gavin Perry pleaded guilty to murder, armed robbery and intentionally causing injury.
He was jailed for 27 years and will serve at least 23 years of that sentence.
Mr O'Toole's wife, Bridget, was also stabbed a number of times in the botched robbery.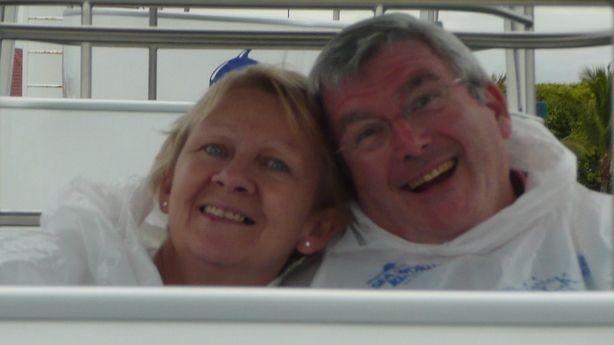 Perry was high on the drug ice when he carried out the attack.
He had been jailed in 2009 for six years for a series of armed robberies.
He was released on parole in February 2013 and killed Mr O'Toole five months later.
Justice Elizabeth Hollingworth sentenced Perry to 20 years for the murder of Mr O'Toole.
For intentionally causing injury, she sentenced him to four years in prison but ordered that two years of that sentence be accumulated on the sentence for murder.
Perry was sentenced to five years for the armed robbery at the O'Toole's shop, the Jewel Shed, to run concurrently with the murder sentence. 
For two separate armed robberies carried out in the week before the Jewel Shed offences Perry was sentenced to five years for each.
Justice Hollingworth ordered that two and a half years of each of
those sentences be accumulated on the sentence for murder.
She therefore introduced a total effective sentence of 27 years, and said Perry would serve 23 years before becoming eligible for parole. 
She said: "But for your plea of guilty, I would have sentenced you to a total of 32 years imprisonment, with a minimum non-parole period of 27 years."
In her sentencing, Justice Hollingworth said: "Although the events in the Jewel Shed lasted for only about 30 seconds, in that short space of time you stabbed Mr O'Toole twice, stabbed at Mrs O'Toole multiple times, pushed them both around ... the CCTV footage shows you acting in a fast and frenzied manner entirely consistent with somebody on ice."
After the sentencing, Mrs O'Toole and her three sons hit out at the parole board and Perry's jail term.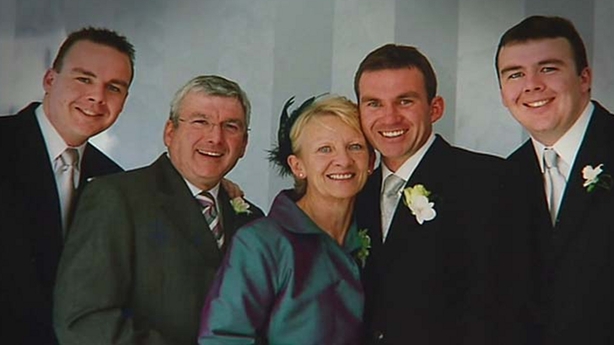 Trent O'Toole said the family was "devastated" by the 27-year jail term and called for reform of the Australian parole system.