A 31-year-old man has been detained following the fatal shooting of a man in Dublin last night. 
He is currently held at Mountjoy Garda Station. 
The victim was shot in the upper body and face just before midnight at the rear of Killarney Court off Empress Place in the north inner-city.
He died at the scene.
His body has been removed to Dublin City Morgue where a post-mortem examination was carried out.  
The scene is preserved for technical examination.
A 20-year-old woman has also been arrested in relation to the incident. 
She is currently held at Store Street Garda Station. 
Detectives are trying to establish a motive for the killing.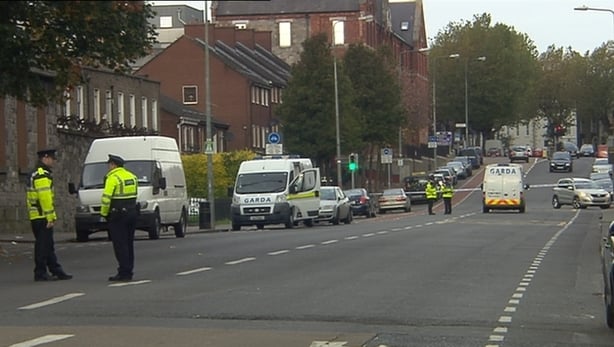 Gardaí say there were other people in the area at the time and while they have spoken to them, there are still a number of others they wish to speak to.
Gardaí identified a person of interest in relation to the murder and a number of other crimes over a 24-hour period - including the robbery of a taxi driver at 7.25pm yesterday and an attack on a homeless person on Mabbot Lane at around 6am today.