A cow and her calf have been rescued after spending two months marooned on an island in a lough in the midlands.
The castaway pair were brought back to the mainland by Meath River Rescue.
When pregnant Rambling Rose disappeared her owner thought she had a low chance of survival.
But the suckler cow was spotted last week on a tiny island - just 15 metres wide - in Lough Breakey in Co Meath where she had given birth alone to a calf, which has been named Sunday.
Both the animals had been surviving on limited amounts of vegetation.
Meath River Rescue mounted today's high-stakes operation with a complex two-part plan, which could only be put in place after they caught the frisky calf.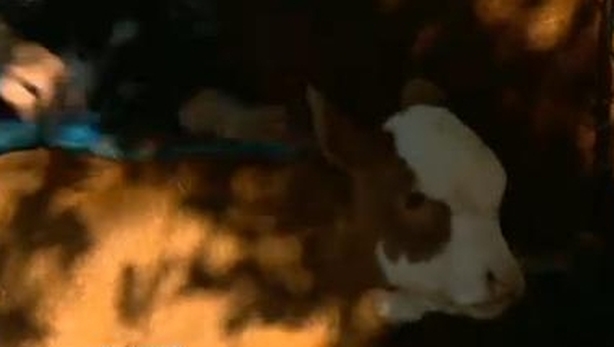 They eventually loaded her onto a dinghy bringing her the 200 yards to shore.
The tougher challenge was moving her mother, Rambling Rose who was kept afloat by lifebuoys as she swam to safety and was reunited with Sunday.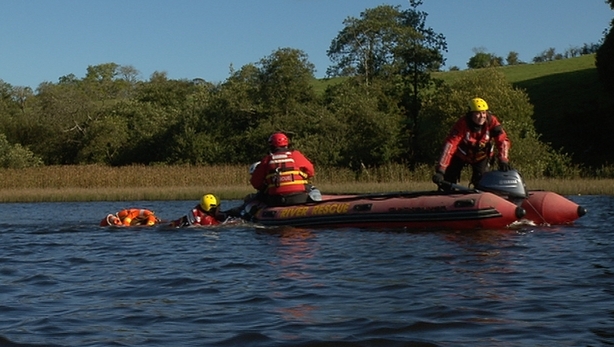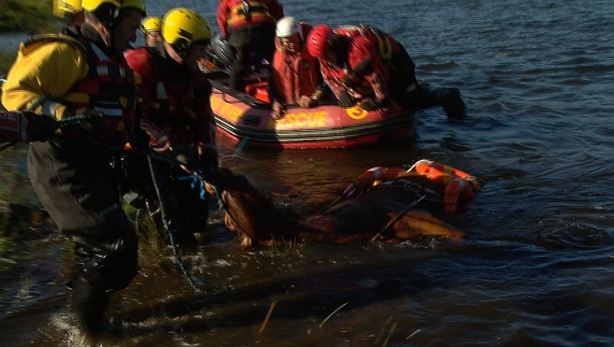 A happy ending for farmer Sean Kelleher, as the cows came home.