"Scratch & sniff" cards are to be distributed to the public in Northern Ireland so people will recognise the smell of cannabis growing.
The PSNI initiated the scheme in an attempt to reduce the number of cannabis factories in Northern Ireland.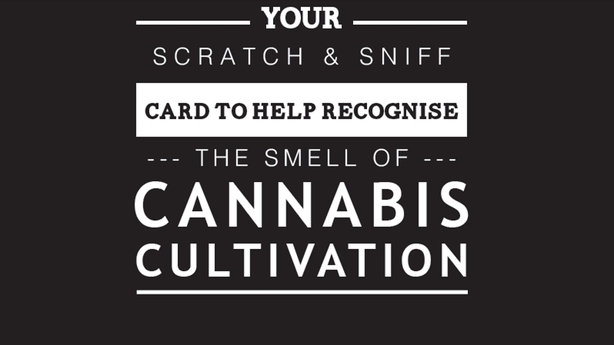 Police officers are to distribute the cards to the public to educate and inform them about the signs of how to spot cannabis factories by recognising the smell of the growing drug.
The scratch card contains an element that replicates the smell of cannabis in its growing state, which is a different smell to when it is being smoked.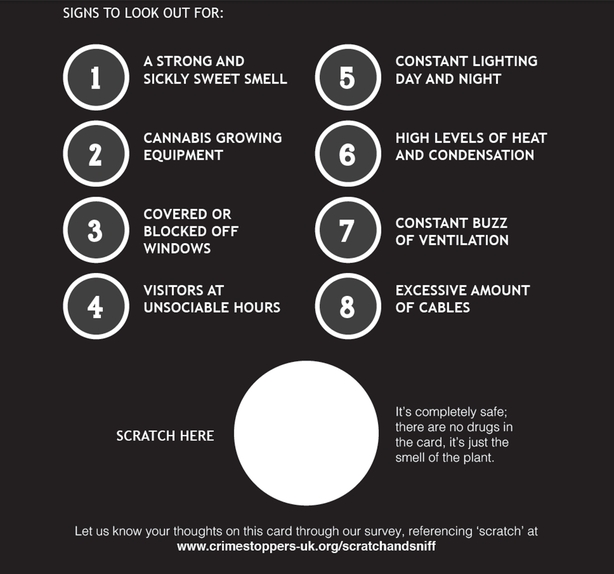 The campaign comes as figures reveal there was a 44% increase in cannabis factories across Northern Ireland in 2013-14.
A total of 130 cannabis factories were found last year, and so far this year 49 factories have been found.
The PSNI has also produced a video giving advice and guidance to help recognise the tell-tale signs of a cannabis factory.