A man has been arrested in Britain after a woman was beheaded in a back garden.
The victim was found at an address in Nightingale Road, Edmonton, north London, just after 1pm.
She was named as 82-year-old Palmira Silva, who detectives believe is of Italian descent.
Scotland Yard gave few details but said that a man has been arrested.
The force said: "Police were called to an address in Nightingale Road at 13.07pm today to reports of a stabbing incident.
"On arrival officers discovered a female collapsed in a garden area.
"A man has been detained and remains in custody.
"At this very early stage we are not in a position to give further details."
There is no suggestion that the killing had any terrorist motive.
Scotland Yard said a firearms officer had suffered a broken wrist in the course of arresting the 25-year-old man who is being held on suspicion of murder.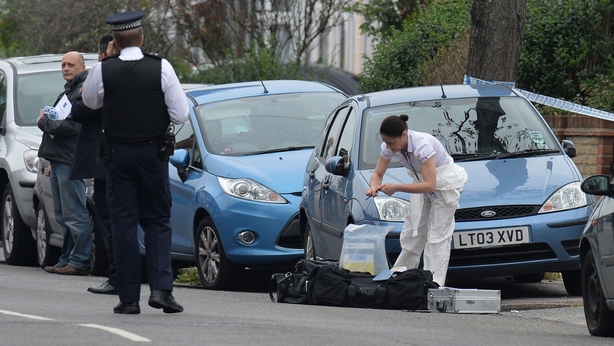 Detective Chief Inspector John Sandlin, leading this investigation, said: "This was a highly visible attack in broad daylight on a residential street.
"I can understand why this may cause people concern, however we are confident that we are not looking for anyone else at this stage," he said.
Mr Sandlin also said that he was confident that this was not a terrorist attack.
"Whilst it is too early to speculate on what the motive behind this attack was I am confident, based on the information currently available to me that it is not terrorist related."
Earlier, there was an attempt to attack two other people a ta house on the same street but they escaped unharmed.