An investigation is under way after a peregrine falcon was found shot in Co Wexford.
The falcon had to be euthanised due to the extent of its injuries.
Peregrine falcons are native Irish birds of prey and are accorded the highest possible legal protection under Irish and European law.
The deliberate killing of such birds is a criminal offence.
The National Parks and Wildlife Service of the Department of Arts, Heritage and the Gaeltacht, is seeking help from the public after the bird was found shot at Ballynastraw near Enniscorthy, Co Wexford.
An X-ray confirmed that the falcon was shot with shotgun pellets in its wing and leg.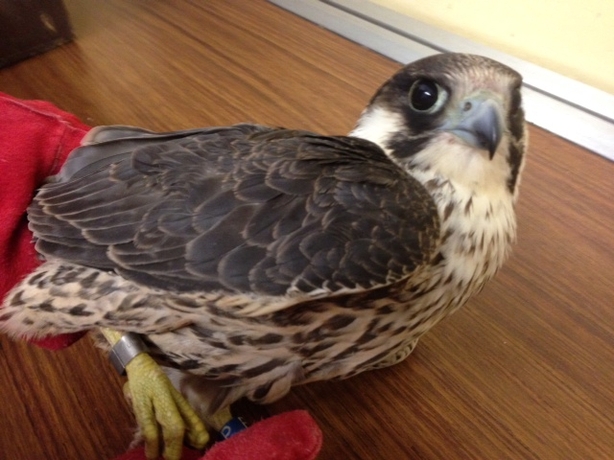 An identification ring, which had been placed on the bird's leg in June of this year, showed that it was a young bird on one of its first flights.
Veterinary advice was that the injuries were so bad that rehabilitation was not likely to succeed.
Dominic Berridge of the NPWS said: "There seems to have been an increase in the deliberate killing of peregrines in recent years with several unexplained nest failures in the southeast.
"The finding of this bird is not an isolated incident. There have been attempts to poison and shoot birds at a number of nests and if people see anything suspicious like a tethered pigeons or a trap, NPWS staff should be called."
Minister for Arts, Heritage and the Gaeltacht Heather Humphreys said: "It is intolerable for protected birds of prey to be persecuted, poisoned or shot.
"Not only is this activity illegal and barbaric, it also harms our reputation as a country that values its wildlife."
She urged people to report such incidents to the National Parks and Wildlife Service.