Keepers at Edinburgh Zoo say a giant panda called Tian Tian may be pregnant and could give birth by the end of the month.
Workers have been monitoring Tian Tian since she was artificially inseminated on 13 April.
Iain Valentine, director of pandas at the zoo, said: "The latest scientific data suggests Tian Tian the giant panda is now pregnant and that implantation has taken place; therefore, she may give birth at the end of the month.
"This is all very new and complex science and we still have a bit of time to go yet, as like last year, the late loss of a cub remains entirely possible."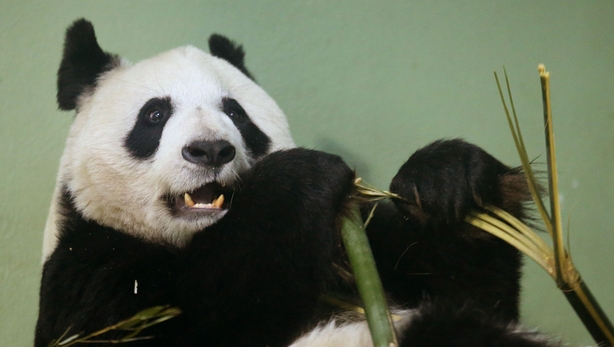 Tian Tian (Sweetie) and Yang Guang (Sunshine) are the first giant pandas to live in the UK for 17 years.
The animals, now both aged ten, arrived on loan from China in December 2011 and will remain at Edinburgh Zoo for a decade.
Tian Tian was successfully inseminated last year but lost her cub at late term.
Experts have been analysing the animal's hormone and protein levels but said it will not be known for certain if she is pregnant until she gives birth.