Ten sailors have been injured after 87 dinghies were hit by stormy weather in Strangford Lough this afternoon.
More than 200 people were returned to the shore, with 20 people having to be rescued from the water.
The Maritime and Coastguard Agency said the Belfast coast guard was alerted to a major incident off Killyleagh at 2pm.
The boats were taking part in the Exe Sails GP14 2014 World Championship.
Rescue teams from both sides of the border and coast guard helicopters attended the scene.
Ten people were injured, most showing signs of hypothermia.
John McPoland of the Northern Ireland Ambulance Service said two people were admitted to hospital with minor injuries and a number of others received treatment for mild hypothermia.
Among those injured were two teenage boys and a woman, believed to be in her 30s, who was treated for an arm injury.
All those in the water have been accounted for and the search and rescue operation has ended.
The major incident response at the Ulster Hospital has been called off.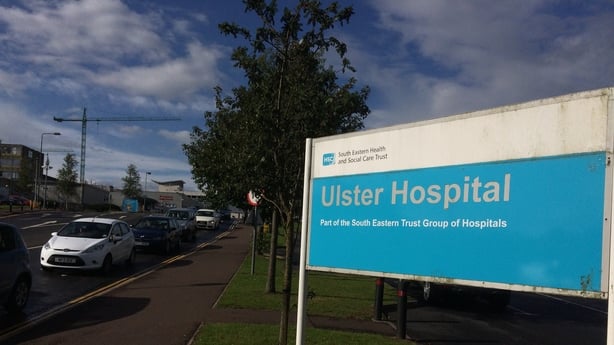 Sailors from Northern Ireland, Republic of Ireland, England and Australia were taking part in today's GP14 competitions.
Two races had been due to be held today but only one was completed before the squall struck with the dozens of boats competing off islands about three miles offshore.
Strangford Lough, which is a short distance southwest of Belfast in Co Down, is an area affected by powerful tides from the sea.
It is popular with all sorts of watersports enthusiasts and a dedicated canoe trail has been laid out along its waters.
Watch Manager at Belfast coast guard Liam Colquhoun said: "We have now been told by our rescue units on scene that everyone has safely returned to shore and that no one is missing.
"We believe 20 people ended up in the water after their boats capsized this afternoon. Ten of them requiring medical attention"
"The weather conditions on scene have been pretty treacherous, with winds gusting up to 60 mp/h. We're very thankful that everyone has now returned to shore safe and well."