Part of Sliabh Liag, one of Donegal's most popular tourist attractions, will be closed to walkers next week due to repair works being carried out.
Donegal County Council has decided that it is necessary to restrict access to some sections of the walking trail on Sliabh Liag during the works.
Sliabh Liag has some of the highest sea cliffs in Europe.
The operation will see over 500 tonnes of stone lifted onto the mountain by helicopter.
The sections are due to close from next Monday, 18 August.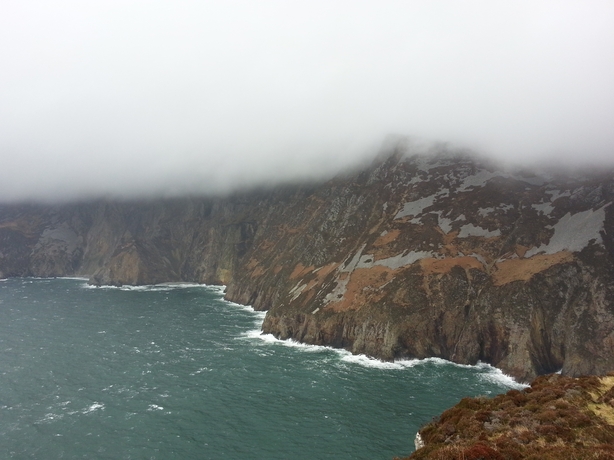 In a statement, the council said it "wishes to stress that the works and the closure of these sections of path will have no impact on the majority of visitors to Sliabh Liag as the upper car park and viewing areas at Bunglas which are the destination for the majority of visitors to Sliabh Liag will remain open at all times during the helicopter lifting operations".
It added: "These works are expected to commence on Monday 18th August, but given that the works involve the delivery of stone by helicopter, the weather conditions will play a significant part in the scheduling of the works."
The sections affected include a stretch 400m north of Bunglas car park, the Pilgrim Path car park at Shanbally, and One Man's Pass at Ballymore.
The works are being funded by Fáilte Ireland and Donegal County Council.