The UN agency for Palestinian refugees said this evening the number of people seeking refuge at its sites in Gaza to escape a two-week-old Israeli offensive on the enclave has soared to more than 100,000.
"This is a watershed moment for UNRWA, now that the number of people seeking refuge with us is more than double the figure we saw in the 2009 Gaza conflict," climbing to above 100,000, the agency's spokesman Christopher Gunness said in a statement.
UNRWA says it has opened 69 shelters in Gaza to cope with the rising numbers of displaced people.
Israel continues to launch air strikes, tank and artillery shells on homes, offices and other targets in its campaign to end militant rocket fire from the region.
The conflict, the bloodiest since December 2009-January 2010, has killed more than 570 Palestinians and 27 Israelis, including two civilians.
The death toll and number of displaced has risen rapidly since Israel began a ground offensive late on Thursday, after ten days of aerial and naval bombardment.
Despite growing calls for a halt to two weeks of fighting, violence has continued.
Israel said it had killed ten militants who tunnelled across the border from Gaza, and Palestinian officials have accused the Israeli army of shelling a hospital.
Israeli jets, tanks and artillery constantly pounded the densely-populated coastal strip, killing 28 members of a single family at the southern end.
Hamas unleashed regular volleys of rockets at Israeli cities, many of them intercepted.
Meanwhile, US Secretary of State John Kerry flew to Cairo today to try to secure an end to hostilities.
It comes a day after he was caught by an open microphone saying sarcastically that the Israeli assault was "a hell of a pinpoint operation".
Speaking in Washington, US President Barack Obama said he was increasingly worried by the conflict.
"We have serious concerns about the rising number of Palestinian civilian deaths and the loss of Israeli lives, and that is why it now has to be our focus and the focus of the international community to bring about a ceasefire," he told reporters at the White House.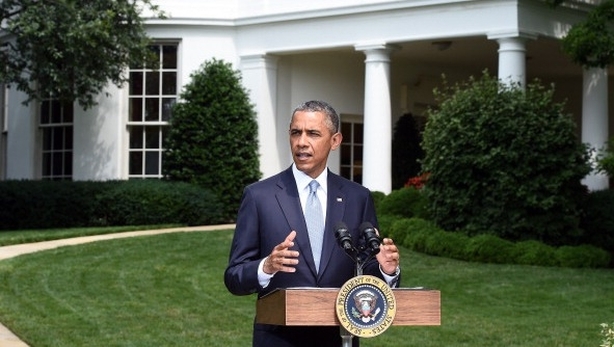 Hamas reportedly inflicted the biggest single loss on Israeli forces in eight years when it killed 13 soldiers in Gaza yesterday.
The group said it would not lay down its arms until a series of demands were met, including an end to a blockade imposed on the territory by both Israel and Egypt.
"The world must understand that Gaza has decided to end the blockade by its blood and its heroism," deputy Hamas leader Ismail Haniyeh said in a televised address.
Meanwhile, seven Israeli soldiers were killed today during clashes with Palestinian militants, the Israeli military said.
These latest deaths bring the army death toll to 25 in two weeks of fighting around Gaza.
Elsewhere, at Al-Aqsa hospital in central Gaza, four people were killed and 70 wounded when an Israeli tank shell slammed into the third floor, housing operating theatres and an intensive care unit, the Health Ministry said.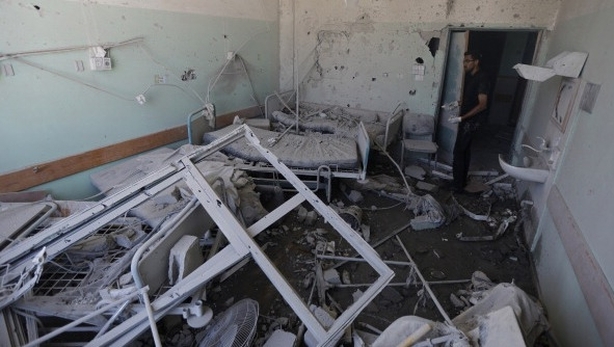 The Israeli military, which has accused Hamas militants of firing rockets from the grounds of Gaza hospitals and seeking refuge there, had no immediate comment.