Limerick couple James and Grace Slattery have welcomed home four new arrivals – quadruplets Amelia Helen, Mollie Rose, Lucas James and Lily Grace.
The babies were born in Dublin's Rotunda hospital on 26 May, and travelled home today.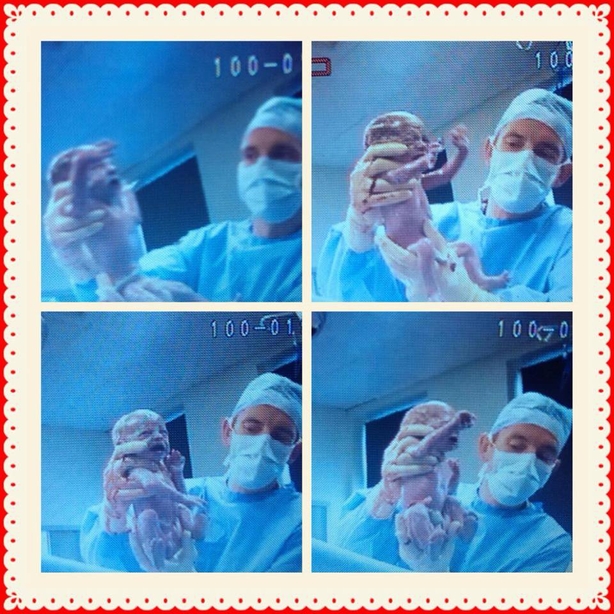 The quads were born within one minute apart, at 3.54pm, 3.55pm, 3.56pm and 3.57pm, weighing, 4.3lbs, 3.10lbs, 2.15lbs and 3.4lbs.
Ms Slattery had been due to have a caesarean section the following morning, but went into labour naturally giving her family two hours to get to Dublin.
Her husband made it on time for the birth with help from gardaí who gave him an escort from Limerick to the Rotunda.
He said: "I would have missed the birth if it was not for the fantastic gardaí in Henry Street, Limerick and their colleagues throughout the route in Nenagh, Portlaoise and Dublin who escorted us to the Rotunda, I cannot thank them enough for their help".
Nappy company Pampers heard about the story and donated 6,400 nappies to the family.
Mr Slattery said today: "We are overwhelmed by the generosity and very grateful to the kind people at Pampers who were the first company in Ireland to reach out to us and offer their support.
"Grace and I are delighted that our precious bundles of joy will be wrapped up in Pampers for the first year of the babies lives."