Abuse survivor Marie Collins has said she believes comments made by the Pope about the numbers of priests who have abused children are hugely significant.
According to Italian newspaper reports Pope Francis said about 2% of Catholic priests were abusers.
A Vatican spokesperson said the reported quotes did not correspond to the Pope's exact words, but conveyed the sense of the conversation.
Speaking on RTÉ's Morning Ireland, Ms Collins said she believed the Pope did say this and that he is sincere.
Ms Collins, who is a member of the Pontifical Commission for the Protection of Minor, said she had had grave doubts in the past and did not say this easily.
However, she said she believed the Pope was sincere and serious about wanting to get on top of this whole issue.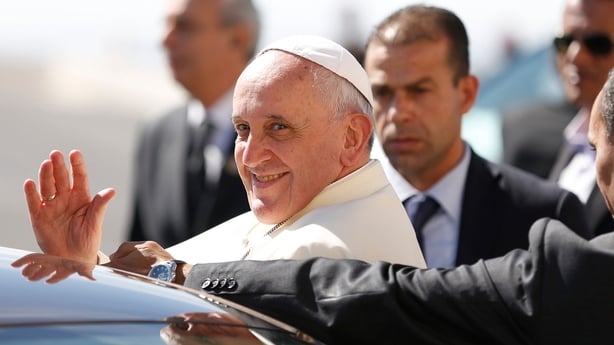 Ms Collins said: "I'm not suddenly becoming a church person who is out there to defend the church. I want action now as well.
"But I do see a shift, and I think if we're going to get change, change that has to happen.
"I think we will get it under this Pope, because I do see a significant difference in the tone of what he says, and actually what he does say, which is a lot clearer and a lot more forceful than anything we've had in the past."
She said she thought it was very significant that the commission had been made totally independent and not connected to any curia or bureaucracy within the Vatican.
Ms Collins said she believed it was important that the Pope had strongly spoken about accountability.
Pope Francis met six victims of abuse last week, two each from Ireland, Britain and Germany.
He met them all individually at a gathering that lasted nearly four hours, spending about 30 minutes with each one.