Six people have been rescued from an amusement ride that malfunctioned 60 metres above the ground in Tramore, Co Waterford.
It is understood the group was in the air for around an hour before being rescued by the emergency services.
Those rescued are thought to be two families from Co Tyrone holidaying in the area.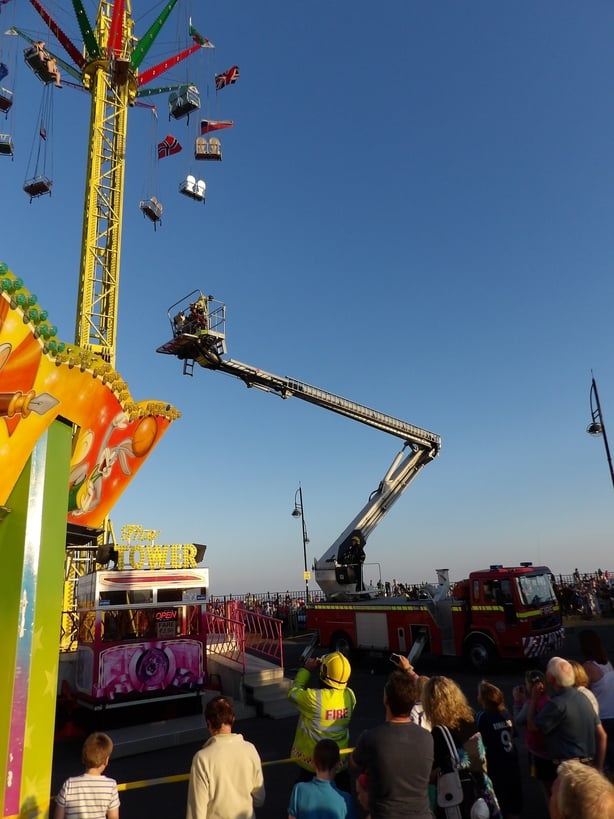 (Pic: Tina Schley)