An Irish immigrant living in New York has suffered only minor injuries after being run over by three Manhattan subway trains, according to the New York Post.
Mary Downey, 22, accidentally fell onto the tracks at a Times Square station and suffered a broken shoulder, police sources told the paper.
Authorities said she arrived at 49th Street Station at around 6am to get a train home to Woodlawn.
As she was waiting on the platform, she toppled over and fell onto the tracks as a train was approaching, the paper reported.
Ms Downey reportedly positioned herself between the rails as at least one train travelled over her, police said.
Another source told the paper that she appeared to roll to a space between the platform and the tracks.
"She was lucky enough to have, it looks like to us, rolled to the platform and was in between the platform and the train when the train came into the station," FDNY Battalion Chief Mike Meyers was quoted as saying.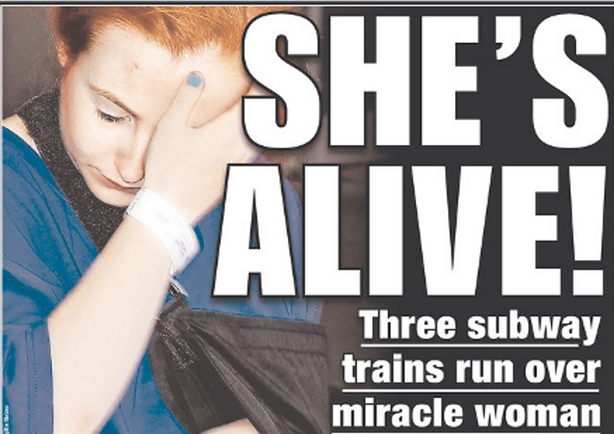 (Above: Frontpage of the New York Post)
Emergency personnel removed Ms Downey from the tracks and she was treated in hospital for a broken shoulder.