The judge in the phone-hacking trial has criticised British Prime Minister David Cameron for not waiting until all verdicts were in before commenting on Andy Coulson, his former media chief who is facing jail.
A jury at London's Old Bailey court found Coulson guilty of conspiring to intercept messages to break news about royalty, celebrities and victims of crime.
Coulson ran Mr Cameron's media operations from 2007-2011.
Less than two hours after the verdict yesterday, Mr Cameron issued what he called a "full and frank" apology, saying he had taken Coulson's assurances of innocence at the time at face value, something he now realised was a mistake.
The jury was however still deliberating on two further charges on Coulson.
"I asked for an explanation from the Prime Minister as to why he had issued his statement while the jury were still considering verdicts" the judge, John Saunders, said in court.
"My sole concern is to ensure that justice is done. Politicians have other imperatives and I understand that. Whether the political imperative was such that statements could not await all the verdicts, I leave to others to judge."
The jury was discharged after failing to reach agreement on whether Coulson was guilty of authorising illegal payments.
Coulson's lawyer, Timothy Langdale, said Mr Cameron's intervention was extraordinarily ill advised.
"This is an extraordinary situation where the ill advised, premature intervention by the prime minister and others to avoid political damage or to make political capital is impossible for the jury to ignore. It strikes at the heart of justice."
The hacking trial jury has been discharged after failing to reach verdicts on two charges against Coulson and ex NotW royal editor Clive Goodman.
A decision on whether there will be a re-trial will be made on Monday.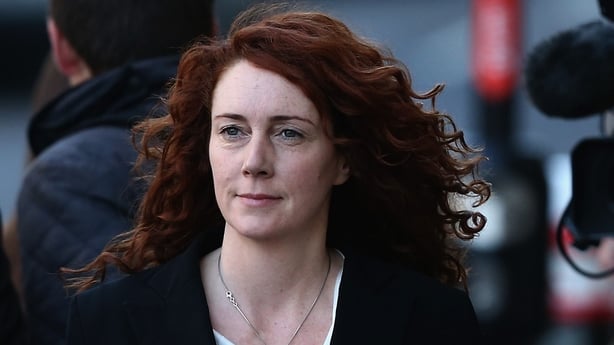 Jurors have now been discharged, not because of prejudicial comments but because they failed to reach verdicts on the final charges after nine days deliberation.
A jury of eight women and three men yesterday cleared ex-News International chief executive Rebekah Brooks of all charges.
Ms Brooks was accused of being complicit in journalists' hacking phones to find exclusive stories for Rupert Murdoch's now defunct News of the World, a paper she edited from 2000 to 2003.
Retired managing editor Stuart Kuttner was also cleared of being part of a conspiracy dating back to 2000 and spanning six years.
Ms Brooks's former personal assistant Cheryl Carter was cleared of conspiracy to pervert the course of justice.
Ms Brooks's husband Charlie and News International's director of security Mark Hanna were also cleared of perverting the course of justice.