Tobacco worth an estimated €14m has been seized by Customs officers at Drogheda Port.
Customs officers backed by gardaí boarded a ship in the early hours of this morning and recovered 32 million cigarettes and 4,000kg of water pipe tobacco.
It is the biggest seizure of cigarettes in Europe this year.
This morning's operation targeted an international crime gang led by Irish and UK nationals based in Europe.
The MV Shingle was loaded in Slovenia and arrived into Drogheda Port early this morning having sailed via Lisbon in Portugal.
The ship and its cargo were seized and a number of follow-up searches are under way both in Ireland and in mainland Europe.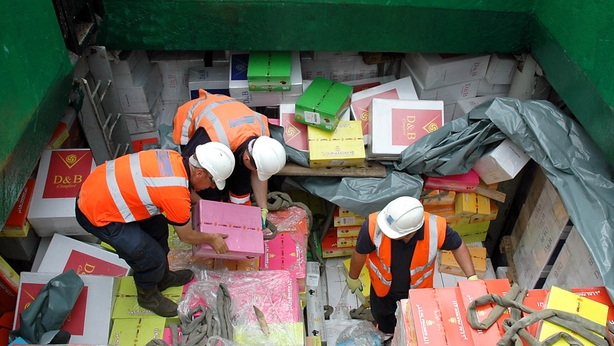 A spokesperson for Revenue said the operation was the culmination of months of work by law enforcement agencies across the continent including Slovenia, Portugal and Ireland.