At least 49 people have been killed and more than 25 wounded in an attack on the coastal Kenyan town of Mpeketoni, official sources said today.
Somalia's Al-Qaeda-linked al-Shabaab rebels said they carried out the attack and warned tourists and foreigners to stay away from Kenya.
A statement from the group said the attack was revenge for the "Kenyan government's brutal oppression of Muslims in Kenya through coercion, intimidation and extrajudicial killings of Muslim scholars."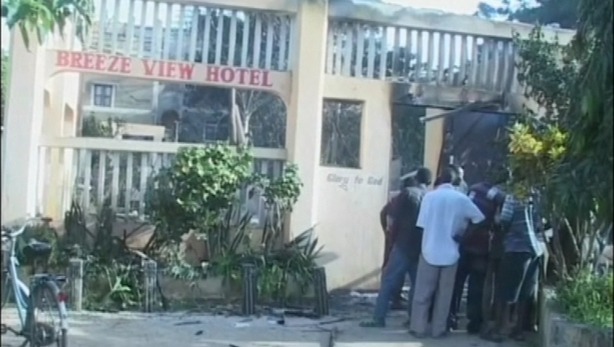 Around 50 heavily-armed gunmen drove into the town of Mpeketoni, near the coastal island and popular tourist resort of Lamu, late yesterday.
Witnesses said they first attacked a police station, before starting to randomly shoot at civilians, some of whom had been watching the World Cup in local bars and hotels.
The al-Shabaab statement vowed more attacks would follow.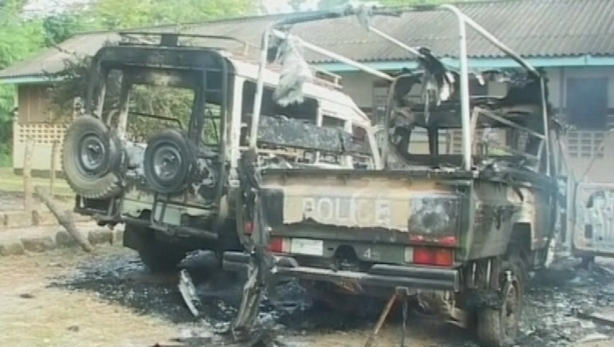 Many Mpeketoni residents had fled from the attack into nearby forests.
Ten burned-out vehicles were also visible in various places around and inside Mpeketoni and a branch of a Kenyan bank in the town was also gutted by the attackers.
Two military helicopters patrolled the air over the town this morning.
Mpeketoni is located more than three hours drive from the border with Somalia, where Kenya has troops fighting al-Shabaab militants.
The United States has condemned the attacks "in the strongest terms", with State Department spokeswoman Jen Psaki saying "there can be no place for appalling acts of violence such as this in society."
Ms Psaki offered Washington's "deepest condolences" to the families of those killed and injured in the attacks, adding that she believed there were no US casualties.