Taoiseach Enda Kenny has described today's election result as a "vote of frustration" and a "vote of anger".
Speaking on RTÉ's Nine News, he said today was a hard day for Eamon Gilmore and for the Labour party.
Mr Kenny said today's election result was the people telling the Government that they needed to do better.
He said the Coalition had to reflect and deal with the fears of older people, those with medical difficulties and of hard pressed tax payers.
He said that housing and other issues are ones that the Government needed to "knuckle down" and deal with.
Mr Kenny said the people had spoken and the consequences of their decision would continue for the next number of years.
However, he said he looked forward to "a changed environment in Irish politics".
Gilmore intends to continue as Labour leader
Earlier, Labour leader Eamon Gilmore said there is no question about his leadership of the party following today's poor election results.
Labour looks like losing all its European Parliament seats and lost heavily in the local authority contests.
Speaking on RTÉ's Six One News, Mr Gilmore said he intended to continue to discharge his responsibility as leader.
He said the people of the country had sent a very loud and clear message to the Government and to the Labour party.
He said it was clear that while people understood the need to stabilise the country's finances, they felt squeezed in their household budgets and wanted the Government to do better.
Mr Gilmore said the smaller party in Government generally suffers more in these situations.
He said people wanted to see things done differently from now on and that is what they had to act upon.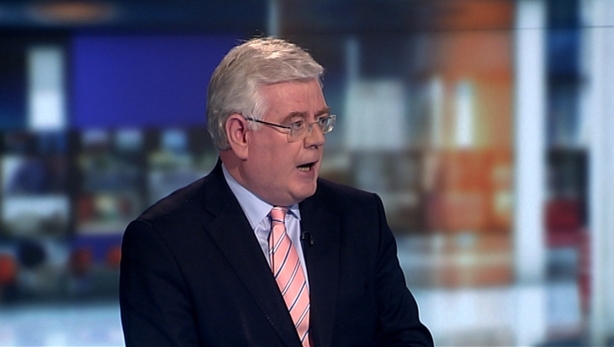 The Tánaiste also said they also had to address problems in housing and with discretionary medical cards.
The problems for Fine Gael are nowhere near as great, but the party is set to lose council seats.
The big winners are Sinn Féin, Independents and some smaller parties.
Gerry Adams welcomes today's result
Sinn Féin leader Gerry Adams welcomed today's election results saying the party would 'use its mandate wisely'.
Speaking on RTÉ's Nine News, he said Sinn Féin wants to change the way politics works.
He said the party did not want to be in Government 'just for the sake of it' and he said it would only go into Government if it had a mandate.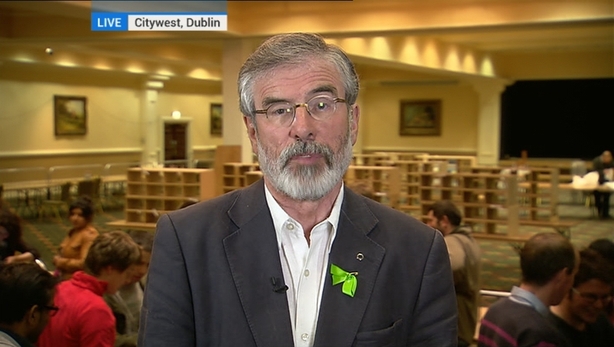 He said there were 400,000 people who could not vote in this election because they are 'scattered throughout the world'. 
He also said there were people who did not bother to come out to vote because they have lost faith in electoral politics. 
Martin not concerned about growth in Sinn Féin 
Fianna Fáil leader, Micheál Martin said he is not concerned about the growth in Sinn Féin support, because he said Fianna Fáil was on a different trajectory and was in a "different space" to Sinn Féin.
Mr Martin said Fianna Fáil was a centre ground party and were offering constructive solutions.
He rejected suggestions that he would be looking over his shoulder for the next two years at what Sinn Féin would be doing.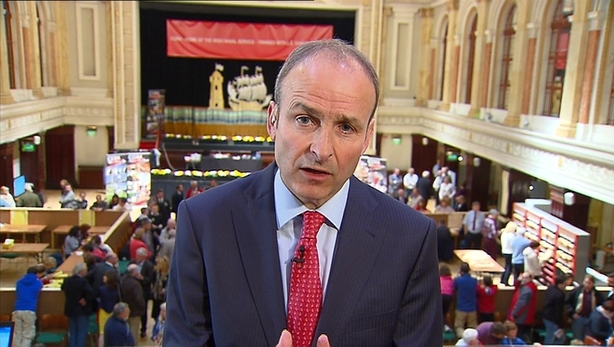 Mr Martin said Fianna Fáil would be looking ahead themselves and would focus on the objectives they had to achieve.
He said Fine Gael had taken a big battering in these local elections and that was getting sidelined by the Labour result which was very severe.
Mr Martin also said he knew Fianna Fáil had more work to do to regain the trust of the people
Follow our LIVE Elections Blog for the latest updates from the constituencies
Over 200 seats in the local elections have been filled out of a total of 949.
Counting in the European Parliament Election will get under way tomorrow.
Earlier, Minister for Education Ruairí Quinn said that he has every confidence in Mr Gilmore.
Mr Quinn said he does not believe there will be any move against the leader after today's results.
The party came seventh in the Dublin West by-election and will lose dozens of councillors.
Senior party figures have conceded they will not win an MEP seat either.
It has prompted one backbench TD, Arthur Spring to say the leadership question will be discussed next week.
Minister for Social Protection, Joan Burton, also said that today was not the day to be considering Mr Gilmore's position.   
Speaking at the Citywest count centre in Dublin, Ms Burton said she had confidence in Mr Gilmore.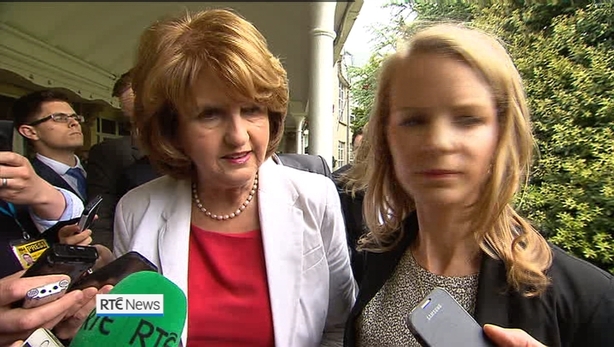 "I think the issues are far wider than one person ... Eamon Gilmore is the elected leader of the Labour Party  and of course I have confidence in him but it's much wider than that," Ms Burton said. 
She denied not giving Mr Gilmore a "ringing endorsement", and said it was "a very direct endorsement" but that "we're still in the middle of the count" and that, "in the words of Barack Obama", the Labour Party had "taken a shellacking".
Government suffering from 'protest vote' - Fitzgerald
Meanwhile, Minister for Justice and Equality Frances Fitzgerald has said she always expected these elections to be difficult for Fine Gael. 
Speaking to RTÉ News at the Citywest count centre, she said the Government parties were suffering from a protest vote, which was "predictable" given that the Government was pursuing policies that have never been tested.
"Quite clearly governments, generally speaking, do not do well in mid-term elections. There's a very big scope for a protest vote ... We're seeing that", she said.
"I recognise that this was always going to be a difficult election for Fine Gael and Labour", she added.
'John the Baptist' would not have done better - Rabbitte
Pat Rabbitte has said he does not think if John the Baptist had led the Labour Party into this election it would have produced any better a result.
The Minister for Communications, Energy and Natural Resources said Mr Gilmore should continue as leader of the Labour party.
He said he did not know if there will be a leadership challenge and he was not aware of any moves against Mr Gilmore.
Mr Rabbitte said Mr Gilmore had in the past led the Labour Party to its best ever result.
He said it is very difficult to see Labour winning a European seat in this election. Labour has taken the brunt of the anger against the Government, he said.
Speaking on RTÉ's special election programme, he asked where would the country be now if it had voted for a mixture of Independents and Sinn Féin in 2011?
He said that while canvassing he found "there is a certain comfort now the country has drawn back from the precipice" and people want to show they have had enough of the tough measures the Government has had to implement.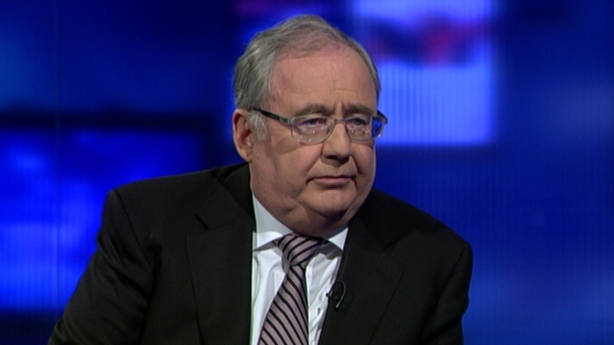 Cabinet reshuffle 'opportunity for renewal'
On the expected Cabinet reshuffle he said that there is an opportunity for renewal. On his own future in Cabinet he said he had no say "good, bad or indifferent" on that.
He said the Programme for Government has been largely achieved but it needs to be renewed as the questions the Government has to answer have changed from ones of survival to ones about housing and medical cards.
He said he does not expect a party conference on a new Programme for Government as other governments have refurbished programmes for government without party conferences.
"The Programme for Government has largely been accomplished because it's a product of the crises we faced in the winter of 2010 and 2011.
"Therefore it was focused on economic sovereignty, bidding farewell to the Troika and trying to initiate economic recovery.
"That's behind us. The questions have changed ... People feel a confidence now that they didn't feel in 2011", he said.
Sinn Féin vote is a vote to change - McDonald
Elsewhere, Sinn Féin's Mary Lou McDonald has said her party will work to challenge spending policies following its increased vote in all three elections.
Ms McDonald said that the vote for Sinn Féin is a vote to change.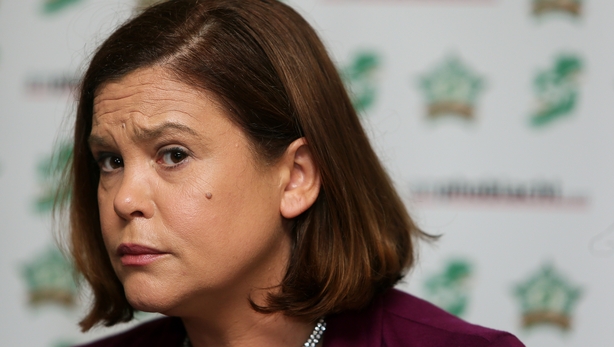 The Sinn Féin Deputy Leader added it would be a big mistake for the Government parties to think that they can take their wallop today and that is the end of it
She said she thinks something much more profound has happened.