A woman who was allegedly kidnapped a decade ago, sexually abused and held captive has been found alive in California.
Police said that her alleged captor had been arrested.
The woman, now 25, was kidnapped in Santa Ana, southeast of Los Angeles, in 2004.
She came forward herself, triggering the arrest of a man police named as 41-year-old Isidro Garcia.
Recently the young woman contacted her sister on Facebook and later contacted police.
Mr Garcia was arrested yesterday.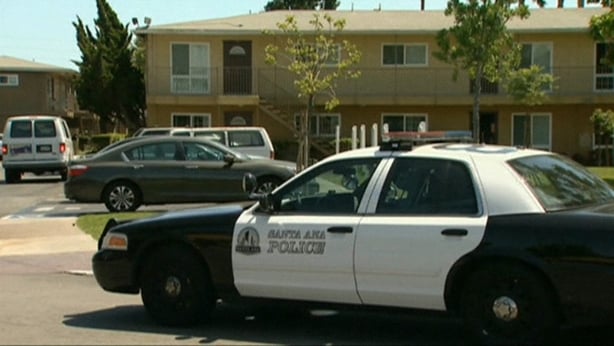 The 15-year-old was reported missing by her mother in August 2004.
Police say her mother reported that her daughter went missing along with her cohabitant boyfriend, Mr Garcia, after a domestic violence incident.
At the time, the girl's mother suspected Mr Garcia of sexually abusing her daughter, but she had no evidence to support this.
This week, the now 25-year-old said that Mr Garcia began sexually abusing her when living with her sisters and mother.
The young woman said that he drugged her and drove her to a house in Compton, after Mr Garcia assaulted her mother.
He said that Mr Garcia gave her falsified identity documents and locked her overnight in a garage.
Over the course of the following months and years, she said, Mr Garcia repeatedly told her that her family had given up looking for her, and if she tried to go back to them, the family would be deported.
The two moved on several occasions to avoid police detection, she said.
Mr Garcia frequently physically and sexually assaulted her, she said.
He arranged for the two of them to get jobs at a night cleaning service, so that he could keep a close eye on her, she said.
She said Mr Garcia forced her into a marriage in 2007 and that in 2012 the two had a child.