A 15-year-old boy has been arrested after a teacher was stabbed to death at a school in the UK.
Tributes have been paid to the teacher, named as 61-year-old Anne Maguire, who was fatally injured at Corpus Christi Catholic College in Leeds this morning.
West Yorkshire Police detectives said the arrested boy is in custody.
Chief Supt Paul Money said teachers at the school, on Neville Road, held the suspect until police arrived, shortly before midday.
The teacher died later in hospital.
He said a knife had been recovered and added: "There were a number of stab wounds to the lady in question."
British Prime Minister David Cameron joined current and former pupils in paying tribute to a "legend" teacher, described by many as a "mother figure" at the school.
He said: "My thoughts are with the family of Anne Maguire, as well as the staff and pupils of Corpus Christi school, where she was stabbed to death."
A collection of flowers has begun to build outside the school gate.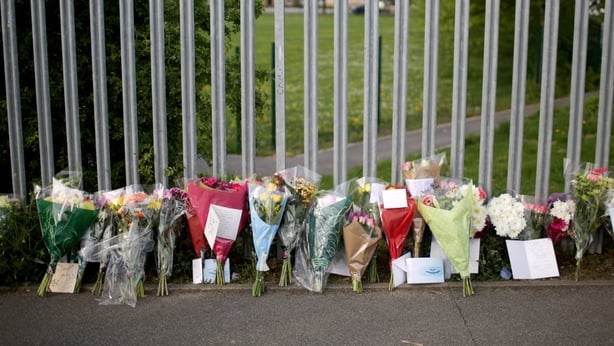 One message read: "To a special teacher. We was all sad about it. I will never forget you."
Laying flowers, former pupil Aine Arnold, 17, said: "It's more like losing a family member than losing a teacher.
"As long as we were happy, she was happy. She would do anything for you."
Leeds City Council said it was working closely with the police and helping with their investigation.
The school has nearly 1,000 pupils between 11 and 16, according to its website.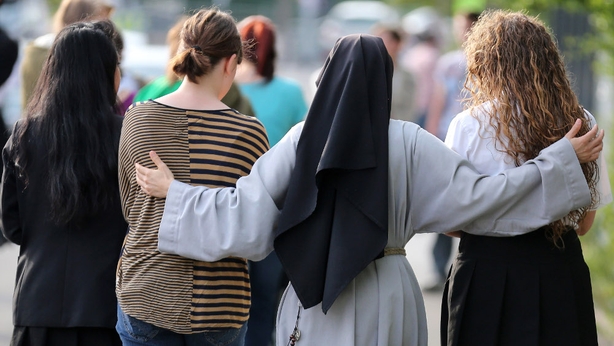 It also has "a strong Christian and community ethos".
The website adds: "The school has a very good pastoral structure, which it is committed to keeping and teachers receive very good back-up support."
Police were called to the school at 11.48am, after they were contacted by the ambulance service, following a report that a member of staff had been stabbed.