Jill Meagher's husband Tom has warned against "ingrained sexism" and the "monster myth" around men who commit appalling crimes.
Mr Meagher made the comments in an essay for the White Ribbon Campaign, which was set up in an effort to end men's violence against women.
In the essay, called "The Danger of the Monster Myth," Mr Meagher recalls how hearing Adrian Bayley, the man who murdered his wife, speak for the first time clarified his views on men who perpetrate violence against women.
Bayley was jailed for at least 35 years for the rape and murder of Ms Meagher in Melbourne in Australia in 2012.
Her body was discovered in a shallow grave at the side of a dirt road about 50km north-west of Melbourne.
The 41-year-old was sentenced to life for the murder and 15 years for what Justice Geoffrey Nettle said was "a savage violent rape of the worst kind".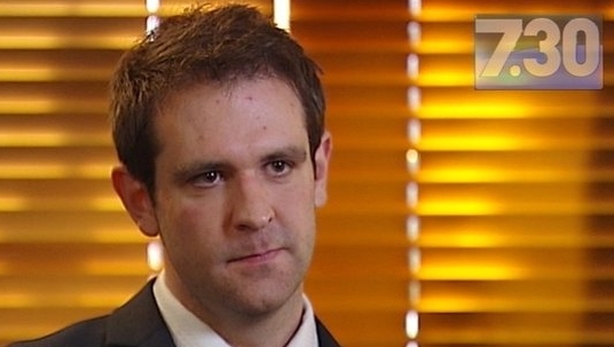 Describing the moment he heard Bayley speak in court Mr Meagher says "I had come face to face with him before in court, but vocally, I never heard him manage more than a monosyllabic mumble into his chest."
"This was different. There was a clarity of communication, sentence structure, and proper articulation.
"Something about his ability to weave together nouns, verbs and pronouns to form real, intelligible sentences forced a re-focus.
"One that required a look at the spectrum of men's violence against women, and its relation to Bayley and the society from which he came," Mr Meager writes.
"The only thing more disturbing than that paradigm is the fact that most rapists are normal guys, guys we might work beside or socialise with, our neighbours or even members of our family," Mr Meagher writes.