A sit-in is continuing at the premises of a Cork waste firm after its 25 staff were told the company was closing and they were to lose their jobs.
The owners of Healy's Blue Bins told workers yesterday that it was closing for financial reasons, and that a liquidator has been appointed.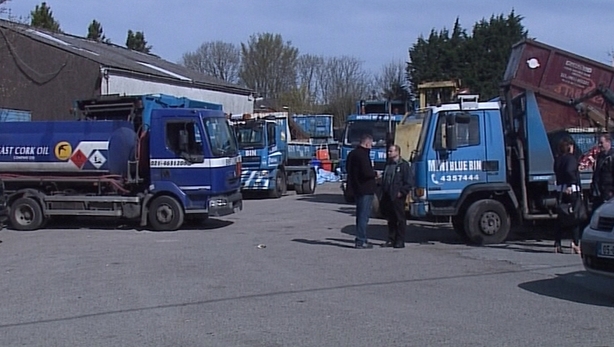 The men, some with over 30 years' service, were then given their P45s, a brief reference and one week's earnings.
The men said they are shocked and devastated by the way they are being treated and decided to stage a sit-in at the Skehard Road premises.
They are hoping to meet with the liquidator who is due on site later today.
Sinn Féin Councillor Chris O'Leary said the men accept these are tough times but you "don't leave people go just like that".
Efforts to contact the owners have been unsuccessful to date.