A wildfire in the Chilean port city of Valparaiso has left 11 people dead, destroyed 500 homes and forced the evacuation of 5,000 people as the conflagration burned into the night.
As the fire engulfed one home after another President Michelle Bachelet declared the zone a disaster area late last night.
Thousands of people watched from distant vantage points as the hills burned bright red.
A dense column of smoke advanced towards Valparaiso's port, one of Chile's largest.
The city of 270,000, whose historic quarter was declared a UNESCO World Heritage site in 2004, draws thousands of foreign and local visitors each year.
The fire, whose cause is still under investigation, led to the suspension of drinking water and power outages in several neighbourhoods.
The fire passed through 12 neighbourhoods, destroying 500 homes, Mayor Jorge Castro said, telling state TV channel TVN that 3,000 people had been evacuated.
Meanwhile, Interior Minister Rodrigo Penailillo said President Bachelet had signed a decree authorising the army to help evacuate "the thousands and thousands of people who at this moment are being evacuated from their homes."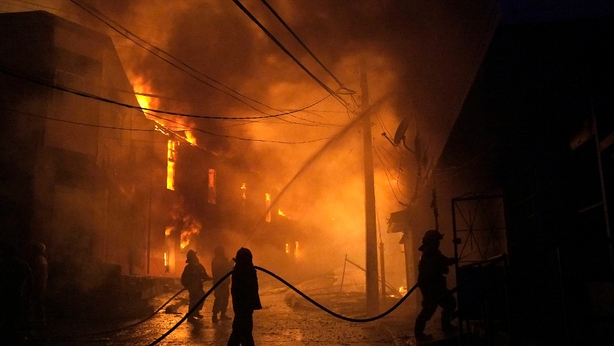 Ambulance crews treated residents for smoke inhalation as the fire engulfed block after block and set off some small explosions.
Valparaiso mayor Jorge Castro warned that the initial figure of 500 destroyed homes could increase once daylight gave authorities the chance to assess the full extent of the damage.
              
The nation's Onemi emergency office estimated that around 5,000 people had been evacuated from their homes.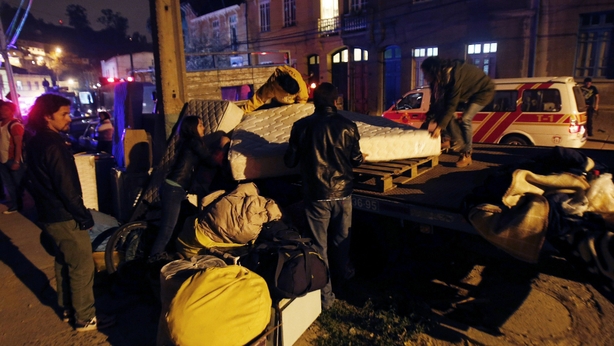 Nearly 12 hours after the blaze began, sirens still howled and ash fell throughout the normally picturesque hills of Valparaiso as firefighters struggled to bring the flames under control.
              
The La Cruz and Las Canas neighborhoods were among the worst affected.