A number of buildings adjacent to Galway Harbour were evacuated as a precautionary measure earlier today, following a fire on a trawler docked there.
People were asked to leave a total of four houses and two apartment buildings, which are located directly across the road from the scene.
Even after the fire on the vessel was extinguished, emergency services were concerned about a container of gas on board.
They applied foam to the tank to cool it down. The threat has now been safely dealt with.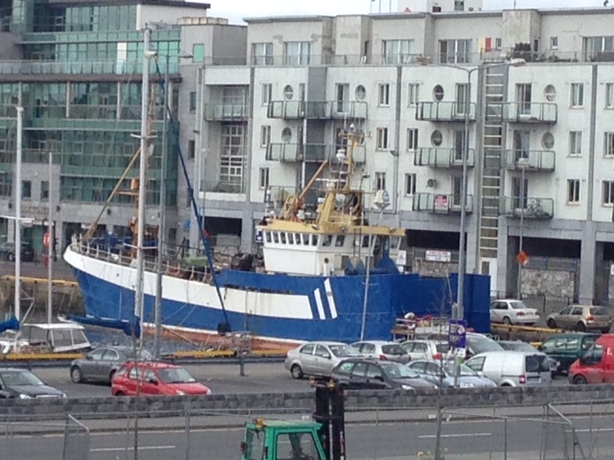 It is understood the fuel was being used to carry out welding work on the trawler.
Traffic was earlier being diverted from the docks area, resulting in lengthy delays around Galway city centre.