The last remaining archive of material relating to the work of Christy Brown has been purchased jointly by the National Library of Ireland and the Little Museum of Dublin.
The collection, comprising of papers, paintings, books and personal effects, was sold at Bonhams sale of Books, Maps, Manuscripts and Historical Photographs in London today for £37,500 (€44,777).
Minister for Arts, Heritage and the Gaeltacht Jimmy Deenihan welcomed the news that the archive will have a permanent home in Dublin.

Mr Deenihan said: "I am delighted that this valuable collection will now be housed permanently in Dublin, Christy Brown's home town.
"Christy Brown was an amazing individual who overcame great personal difficulties, to become one of Ireland's best known authors and painters."
A spokesperson for the National Library said it will preserve and archive the collection and that elements will be subsequently incorporated into exhibitions at the Little Museum of Dublin.
Acting Director of the NLI Catherine Fahy said: "Christy Brown was one of the most extraordinary creative forces to emerge in Ireland during the twentieth century.
"This archive includes very significant correspondence and writings, as well as previously unseen sketches, paintings and unpublished poems."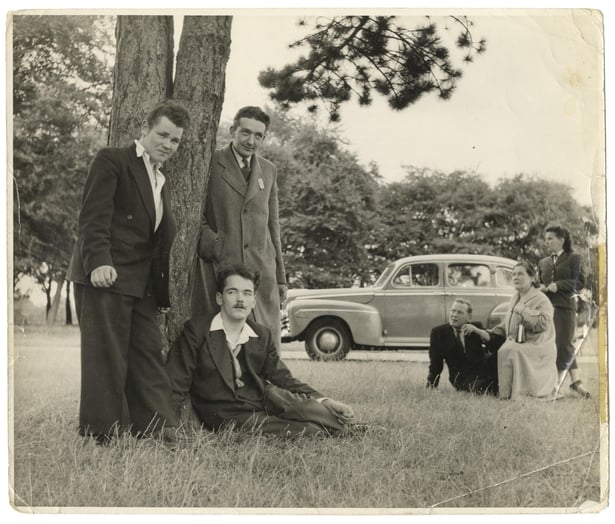 Brown, whose life was depicted in the Oscar-winning film My Left Foot, died 33 years ago when he was 49.
He was born with cerebral palsy and became an acclaimed writer and artist after he learned to draw and write using his left foot.
The archive collection had been estimated at between €35,000 and €47,000.