The Irish organisation which catalogues earthquakes has confirmed a "small event" in the Irish Sea this evening.
The Dublin Institute for Advanced Studies said sensors picked up a faint tremor at roughly 8.45pm.
A Welsh seismogram closest to Ireland picked up the activity off the coast between Enniscorthy and Carnsore.
Residents in Co Wexford reported feeling a tremor which lasted between six and eight seconds.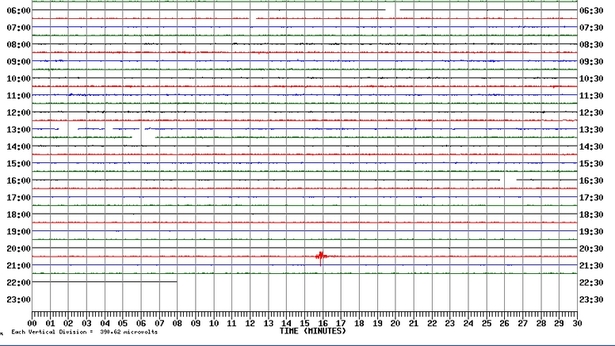 An exact magnitude of the event has yet to be established, but a graphic from the British Geological Survey clearly indicates a spike in ground motion.
Parts of the southeast may have felt the tremor which experts say is expected in the region.
Anyone who felt the event is asked to contact the Dublin Institute for Advanced Studies.