The gun attack on convicted drug dealer John Gilligan is being treated as attempted murder.
The 61-year-old remains in hospital following last night's shooting in west Dublin.
He received up to six bullet wounds after gunmen gained entry to a house in Clondalkin where he was taking part in a family celebration.
Gilligan in the living room of his brother's home in Greenfort Crescent when two armed and masked men entered the house just before 7pm.
He was shot in the hip, chest, stomach and leg.
Gilligan's head was also grazed but gardaí said his injuries are not life threatening.
It is understood he was conscious and talking when he was removed to hospital and is said to be in a stable condition following surgery.
He was not wearing a bulletproof vest at the time and may have been followed to the property by his attackers.
It is believed Gilligan has been trying to re-establish himself as a significant criminal figure.
Gardaí are trying to establish a motive for the attack.
Brother of murdered journalist Veronica Guerin, Jimmy Guerin told RTÉ's Sunday with Miriam that his son phoned him last night to tell him about the shooting.
"It would be wrong to gloat, because I don't believe that anybody should be shot.
"But, it would be hypocritical of me to say I was upset when I heard the news," he said.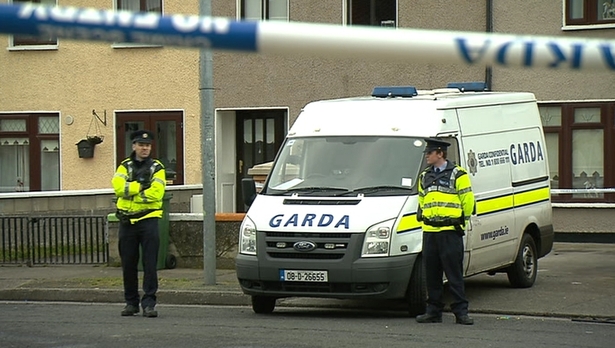 The gunmen are believed to have fled the scene in a silver coloured 4x4 vehicle.
Gardaí in Ronanstown have appealed to anyone with information to contact them.
It is the second attempt on Gilligan's life since he was released from prison last October.
Gardaí have warned him his life is in danger.