Garda Commissioner Martin Callinan has called on the Garda Síochána Ombudsman Commission to clarify the nature and extent of suspected security breaches at its offices.
GSOC said it regrets not informing the Minister for Justice of its suspicions explaining that it did not want to point the finger of blame at anyone or undermine public confidence.
Ombudsman chairman Simon O'Brien said three credible security threats had been identified, after a British company was brought in to investigate. 
Mr O'Brien stressed they found no evidence of garda wrongdoing.
In a statement, GSOC said a security sweep was carried out between 23 and 27 September 2013 by a specialist UK security firm at a cost of just under €18,000.
The investigation, which was finished in December, confirmed the "existence of three technical and electronic anomalies".
The statement said: "These could not be conclusively explained and raised concerns among the investigation team in terms of the integrity of GSOC's communications security."
However, the ombudsman commission said it was satisfied that its databases were not compromised.
Garda Commissioner Martin Callinan said it was a cause of grave concern that GSOC was clearly indicating gardaí were suspected of complicity in the matter.
He asked the ombudsman to clarify the nature and extent of the anomalies identified in the investigation and whether they amounted to a security breach.
The commissioner asked whether a criminal offence was suspected and the basis for the suspicion of garda misconduct.
Martin Callinan said he was seeking clarification from GSOC on whether any matters now require investigation by An Garda Síochána.
Chairman of the Oireachtas Public Service Oversight and Petitions Committee, Pádraig MacLochlainn said GSOC has agreed to appear before the committee on Wednesday to answer further questions on the issue.  
Taoiseach concerned at developments
Earlier, Taoiseach Enda Kenny said that the board of GSOC should have informed Alan Shatter of the alleged bugging of its offices.
Speaking in Athlone, Mr Kenny said the GSOC was required by law to report unusual matters or matters of exceptional importance to the minister.
The Taoiseach said he only learned about the allegations on Sunday and is concerned about what happened.
He said it was important to understand on what grounds suspicions were determined in the first instance.
Mr Shatter and Garda Ombudsman Commission Chairman Simon O'Brien met this afternoon at the Department of Justice, which Mr O'Brien described as "very fruitful".
Mr O'Brien described the meeting as "very fruitful".
Mr Shatter had contacted the commission asking why it believes its offices were bugged last year and why he was not informed.
He had also asked the commission for a detailed report on the matter, including its decision to hire a British security company last year to investigate if it had been placed under electronic surveillance.
The minister was not informed of the decision and a complaint was not made to gardaí.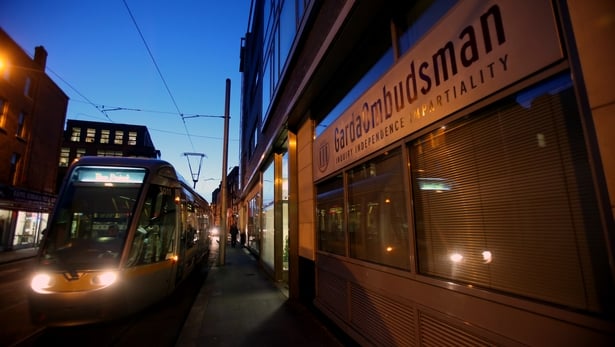 The matter was first reported on by The Sunday Times.
British security company Verrimus has confirmed that it was hired by GSOC.
It said it sent a team with specialist equipment to Dublin and submitted a report to GSOC.
Tánaiste Eamon Gilmore described as "quite sinister" the claims that the offices were bugged.
He said that it was "unacceptable and shouldn't be happening".
Mr Gilmore added: "We are seeing a lot of stories about telephone conversations and offices being bugged. I think we are going to have to deal with this."
Minister for Communications Pat Rabbitte has also described claims that the offices of GSOC were bugged as "sinister".
Speaking in Dublin, Mr Rabbitte said it was "highly unusual" that GSOC did not inform the minister about its concerns.
However, he said it was important "not to jump to conclusions".