Key Points:
- Day two of the Anglo Irish Bank trial at Dublin Circuit Criminal Court
- Former chairman Seán FitzPatrick, and former executives Patrick Whelan and William McAteer have pleaded not guilty to providing unlawful financial assistance to 16 people to buy shares in the bank
- First time in the history of the State that 15 jurors have been sworn in to hear a trial, but only 12 will retire to consider a verdict
16:22 Evidence has ended for the day in court 19.
Before the court rose, Mr McCaffrey told Brendan Grehan SC, defending Pat Whelan, the idea behind the CFDs was to provide the Quinn family members with independent wealth. He said that this "went fatally wrong in the end".
"At some stage Contracts For Difference entered stage left. Where did that suggestion come from?" asked Mr Grehan.
"I suspect it came from some of the brokers who were purchasing shares," Mr McCaffrey replied.
Mr Grehan put it to him that "Sean Quinn became quite enamoured by CFDs" and he replied that this appeared to ultimately be the case.
Mr McCaffrey said the money to buy CFDs came from bondholders and surplus cash in the Quinn Group.
He said after the Ardboyne Hotel meeting in September 2007 he felt the situation with the CFD holdings was "concerning." He agreed that Mr Quinn never wanted to close out the CFD position.
Mr Grehan said: "He maintained an eternally optimistic view that it (the Anglo share price) would recover." Mr McCaffrey said it became a question of "how low can it go?"
Asked if he knew why Anglo would be "disposed to give funding to Sean Quinn" the former CEO of Quinn Group said: "Yes I can."
But he declined to comment on a suggestion by the barrister that "the bank was conjoined with Sean Quinn at the hip in terms of their fates".
The barrister said the situation reminded him of the old adage "If you owe a bank a thousand euro it's your problem. If you owe the bank a million it's the bank's problem".
15:30 Mr McCaffrey has told the court: "In and around March 17 with the fall of the share price the margin calls (on the CFD holding by Quinn) became extreme."
This date was earlier referred to as the St. Patrick's Day Massacre, because of the collapse of the Bear Stearns bank.
He said these margin calls were around the magnitude of "two, three hundred million, a significant amount of money".
During a meeting on 24 March 2008 there was a suggestion that Mr Quinn would get out of CFD holding. Some of the shares would be purchased under the "Quinn umbrella" and some would be sold elsewhere.
He said Mr Quinn didn't accept that proposal. "He had an underlying belief the shares would recover."
At another meeting "Sean agreed to move forward" with the unwinding of the CFDs. Mr McCaffrey said Sean Quinn's attitude was "one of reluctant agreement".
15% of the 25% CFD holding would be purchased outright by the Quinn family and 10% to be placed in the market.
"There was a marketing exercise and it became clear in mid April that no buyers could be found," Mr McCaffrey said.
A conference call on the morning of 14 July was "a difficult and angry conversation," he said.
Sean Quinn was reluctant to go ahead with the unwinding because he was holding out for a recovery of the share price.
"Either David Drumm walked out or Sean (Quinn) hung up. There was a row," he told the court.
15:00 The court is hearing evidence from Quinn Group CEO in 2012, Liam McCaffrey, and has heard that he had nothing to do with the CFD holding built up by Sean Quinn.
He says that during a meeting in September 2007 in the Ardboyne Hotel in Navan, the main item of discussion was this CFD holding.
Mr McCaffrey said: "Seán told David and Sean (Quinn) that it was at 24%. They were concerned at the level of it. Seán (FitzPatrick) seemed quite surprised.
"He (Sean Quinn) reassured them it was purely an investment and he would unwind it at the proper time when there was some recovery of the share price."
The witness said the CFD build-up had begun since 2006 onwards. The meeting lasted around 60 to 90 minutes.
He said by March the brokers were making "margin calls" on Mr Quinn because the Anglo share price was falling. Mr Quinn had to fund these calls.
The money to fund these was coming from Anglo.
14:12 Court resumes with senior counsel Patrick Gageby, for Willie McAteer, cross examining Mr Coffey for a short time.
The jury has just heard that Sean Quinn will give evidence tomorrow. They have been sent out so that a legal matter can be resolved between counsel.
Quinn Group CEO Liam McCaffrey is scheduled to give evidence today.
13:11 The trial has broken for lunch.
Before the break Mr Coffey was under some colourful cross examination from Michael O'Higgins SC, counsel for Seán FitzPatrick.
"It's a bit like that movie, Trading Places. Win, lose or draw, they always get paid", Mr O'Higgin's said, describing how the big international institutions profit from the use of CFDs.
"It's all done in the dark, To use a buzzword, there may be a lack of transparency," Mr O'Higgins asks. The economist agrees that this is an issue with the use of CFDs.
The court heard that the investment banks lend shares to people who bet against the value of the share.
This is called short selling. If a person feels a share might drop in value they can borrow the shares from an investment bank. They then sell it at a high price, wait for it to drop and buy it back at a lower price.
The investor then returns the borrowed shares to the bank and pockets the profit.
12:39 The jury is hearing evidence from Seamus Coffey, a lecturer in economics at University College Cork who is explaining Contracts for Difference.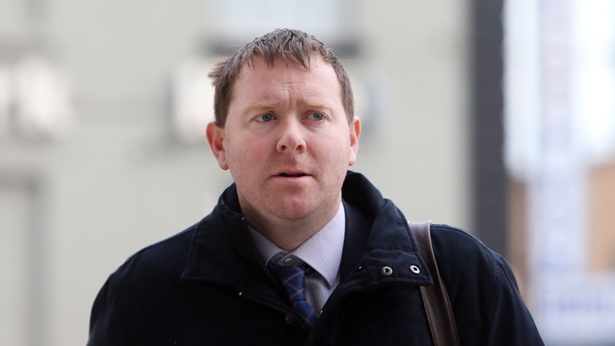 He compared entering a contract for difference to betting on a horse. You don't own the horse but your bet depends on its performance. With CFDs, you don't buy the share, you make a bet on its price rising.
He said there was a potential for very large returns on your money with CFDs but also for losses.
If the share price falls, you have to keep topping up the amount of money you have invested in betting on the price of the share - a process called meeting your margin calls.
11:55 Former company secretary Natasha Mercer told the court there would normally be up to ten scheduled board meetings a year.
In 2008 there were 33 board meetings including three on one day in September 2008.
She said decisions were taken by the board or by committees acting with the approval of the board. She said she would consult with the CEO David Drumm and chairman Seán FItzPatrick in advance of board meetings.
Ms Mercer agreed during cross examination that Seán FItzPatrick was a non-executive director on the board of Anglo and that his "career ended" in 2004. She also said she was aware that he was also a non-executive director of a large number of other companies.
She said she was aware that concern about Sean Quinn's stake in Anglo through Contracts for Difference was discussed at numerous board meetings towards the end of 2007.
11:00: The jury is shown a graph illustrating the declining share price of Anglo Irish Bank from January 2008 to December 2008 when share prices fell from over €10 to 17 cent.
The previous year the share price had been at €15 at the beginning of the year.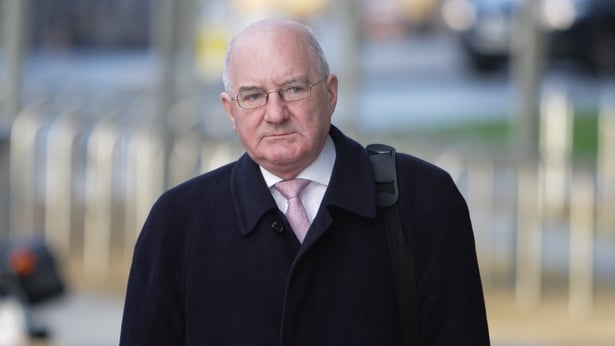 Former finance director Mr McAteer arriving at Dublin Circuit Criminal Court.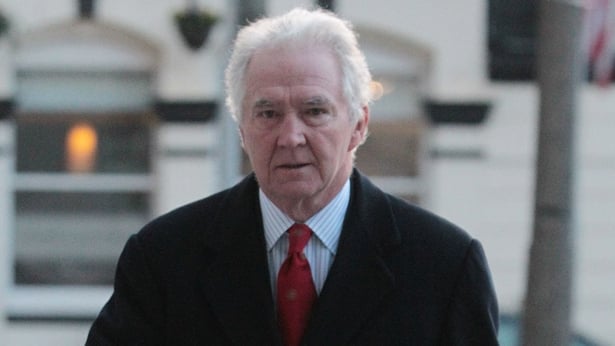 Former chairman of the bank, Seán FitzPatrick arrives at court.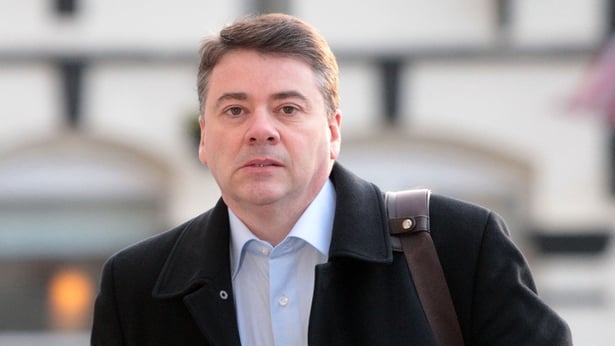 Anglo's former director of Irish operations Patrick Whelan of Malahide in Dublin arrives for the second day of the trial this morning.
The 51-year-old denies providing unlawful financial assistance to 16 people to buy shares in the bank.
He has also denied seven charges of being privy to the fraudulent alteration of a loan facility letter.