The trial of a former chairman of Anglo Irish Bank and two former Anglo executives continued for a second day at Dublin Circuit Criminal Court today.
Seán FitzPatrick, 65, from Greystones in Co Wicklow, 51-year-old Patrick Whelan of Malahide in Dublin and 63-year-old William McAteer of Rathgar in Dublin have pleaded not guilty to the charges.
They are charged with providing unlawful financial assistance to 16 people to buy shares in the bank.
Mr Whelan has also denied seven charges of being privy to the fraudulent alteration of a loan facility letter.
The jury was shown a graph illustrating the declining share price of Anglo Irish Bank from January 2008 to December 2008, when share prices fell from over €10 to 17c.
The previous year the share price had been at €15 at the beginning of the year.
A recap of Day Two updates here
Former company secretary Natasha Mercer told the court there would normally be up to ten scheduled board meetings a year.
In 2008 there were 33 board meetings, including three on one day in September.
She said decisions were taken by the board or by committees acting with the approval of the board.
Ms Mercer said she would consult with CEO David Drumm and chairman Mr FitzPatrick in advance of board meetings.
She agreed during cross-examination that Mr FitzPatrick was a non-executive director on the board of Anglo and that his "career ended" in 2004.
She also said she was aware that he was also a non-executive director of a large number of other companies.
Ms Mercer said she was aware that concern about Seán Quinn's stake in Anglo through Contracts for Difference (CFD) being discussed at numerous board meetings towards the end of 2007.
The jury also heard evidence from Seamus Coffey, a lecturer in economics in University College Cork, who explained Contracts for Difference.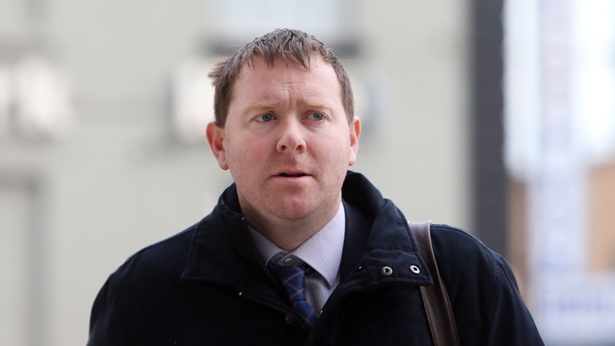 He compared entering a Contract for Difference to betting on a horse. You do not own the horse but your bet depends on its performance.
With CFDs, you do not buy the share, you make a bet on its price rising.
He said there was a potential for very large returns on your money with CFDs, but also for losses.
If the share price falls, you have to keep topping up the amount of money you have invested in betting on the price of the share - a process called meeting your margin calls.
Mr Coffey said a broker would often buy shares in a company to "hedge his bets" against the bet being made by the investor.
If a CFD position had to be closed because the investor could not meet his margin calls, the broker would generally sell the shares, he said.
He agreed that if a large amount of shares went on the market at the same time, that would have a catastrophic effect on the share price of the company.
Mr Coffey said CFDs could be complex instruments.
He said the level of complexity was bounded only by the imagination of people in financial markets, and he said they had very vivid imaginations.
Former Quinn chief executive testifies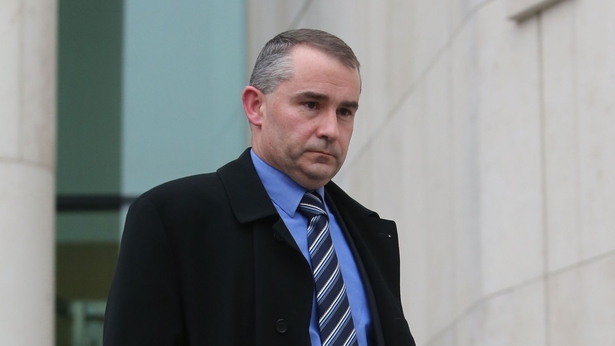 The former chief executive of the Quinn group told the court that Mr Quinn reluctantly agreed to a scheme devised by Anglo Irish Bank to unwind his stake in the bank through Contracts for Difference.
Liam McCaffrey said that in 2008 the share price of Anglo was dropping, leading to companies in the Quinn group having to pay out hundreds of millions of euro in margin calls on the complex investment product.
He said Anglo had proposed that the Quinn family buy some of the shares with funding from the bank.
This was to avoid a large percentage of shares going onto the market, which would have been catastrophic for the bank.
He initially refused, but later in the year the Quinn group needed a cash injection as reserves were low and Anglo made it a condition of funding that it took over control of the CFD position.
Mr McCaffrey said Mr Quinn had a heated conference call with Mr Drumm and refused again.
However, as Anglo was the main lender for the Quinn companies, Mr Quinn had to comply with the bank's wishes and agreed to the scheme, which resulted in the Quinn family borrowing €175m.