A number of cases before the Court of Criminal Appeal may have to be reheard because a High Court judge has fallen seriously ill.
Chief Justice Susan Denham this morning told the Court of Criminal Appeal that Mr Justice Michael Hanna is seriously ill and will probably require a lengthy period of convalescence following his illness.
"Our thoughts and prayers are with Mr Justice Hanna and his family at this time," Chief Justice Denham said.
The Chief Justice said that Justice Hanna was a member of the Court of Criminal Appeal in a number of cases where judgment has been reserved and no final decision determined.
In these circumstances, she said the most appropriate resolution was to reconstitute the relevant courts of appeal and rehear the appeals.
She said she and the President of the High Court, Mr Justice Nicholas Kearns, would schedule these rehearings as soon as possible.
Chief Justice Denham said that extra sittings of the Court of Criminal Appeal will be arranged, and as all the papers were available to the court, it was anticipated that the decisions could be arrived at promptly.
Cases that may have to be reheard include that of former priest and serial child abuser Tony Walsh.
The 59-year-old, formerly of North Circular Road, Dublin, is appealing against separate sentences of 16 years and 15 months imposed on him for the rape and sexual abuse of young boys in the 1970s and 1980s.
In November last year, the Court of Criminal Appeal found that the six-month custodial sentence imposed on businessman Anthony Lyons from Griffith Avenue in Dublin for a violent sexual assault was "unduly lenient", but reserved the reasons for its judgment and later reserved its decision on what sentence should be imposed in its place.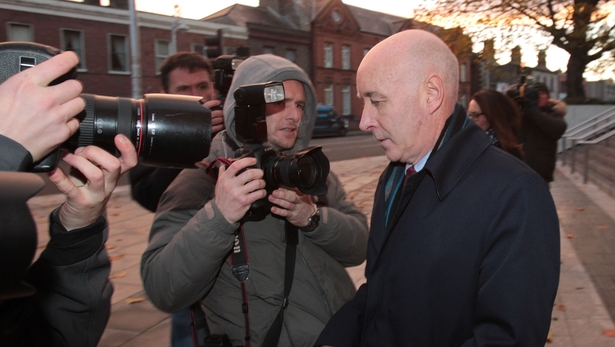 Caroline Biggs SC, for the Director of Public Prosecutions, told Chief Justice Denham that although there was deemed to be an error in principle in the case, the State was awaiting the reasons for that decision as well as an indication of what the appropriate penalty should be.
She said she could not assist the court as to whether or not a full hearing will be required.
Chief Justice Denham said the presiding judge in the case wanted to hear the matter as soon as possible. She asked that counsel determine a suitable date and relay a view on how the case may proceed to the court registrar.
Other cases affected include that of a 52-year-old man appealing against a life sentence imposed on him in December 2011 for raping four of his daughters.
The case brought by 32-year-old Dublin criminal Brian Rattigan, who is seeking leave to appeal to the Supreme Court, may also have to be reheard.
Rattigan is serving a life sentence in Portlaoise prison having been found guilty by a jury in December 2009 of stabbing 21-year-old Declan Gavin to death outside an Abrakebabra fast-food restaurant in Crumlin on 25 August 2001.