A Co Louth family is appealing for the return of two stolen watches left by a dying father to his sons.
Stephen Carroll, 38, engraved the Omega watches for his children, Senan, ten, and Keelan, eight, before he died of kidney cancer in November.
Mr Carroll received the watches for his 21st and 30th birthdays and had them especially engraved for his sons.
His widow, Breffnie said: "He couldn't write letters or cards but he insisted on wrapping the watches in their presentation boxes for the boys.
"He was only 38. He had nothing else to leave the children."
The Omega watches were being held in a safe in Mr Carroll's parents' house in Blackrock, Co Louth. The property was burgled between 17 and 18 January and raiders removed the safe from the house.
The family say they have little resale value because of the engraving.
Mrs Carroll said: "We don't know if the thieves have even managed to get the safe open yet, but anybody with a conscience... they can keep everything else, we just want the watches back so we can give them to the boys."
The Omega Constellation model is engraved: "To Keelan, love Daddy x" while the Omega Seamaster watch is engraved: "To Senan, love Daddy x".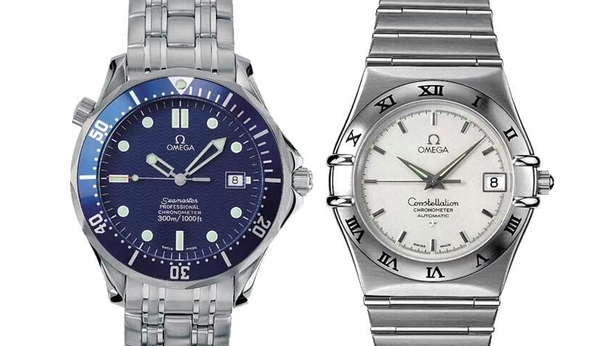 Anyone with information is asked to contact gardaí in Dundalk.