Researchers at NUI Maynooth have discovered that the great-great-grandfather of US President Ronald Reagan signed one of Ireland's most historic and longest documents.
The Morpeth Roll was created in 1841 to mark the occasion of Lord Morpeth departing from his political office in Ireland.
It was signed by approximately 160,000 people on 652 individual sheets of paper.
These sheets were subsequently joined together to create a continuous length of paper, 412 metres long.
For many years the testimonial roll remained hidden away in a basement at Castle Howard in Yorkshire.
But the past year has seen much research into the Morpeth Roll and those who signed it.
The roll is considered to be of huge significance as a political document, a genealogical resource and a precious family heirloom.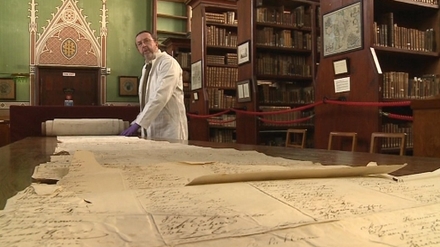 Pre-dating the Great Famine, it is one of a few primary resources from the 1840s.
Dr Terence Dooley from the Department of History, NUI Maynooth said: "We've seen significant interest in the roll nationally and internationally, with many groups getting involved in unearthing the stories behind the signatures.
"We've found strong links with several well-known figures not least President Ronald Reagan, whose great-great-grandfather signed the roll in Ballyporeen.
He said that several members of the Guinness, Beamish and Smithwick brewing families have also signed the Roll.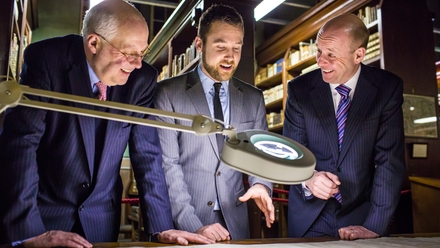 NUI Maynooth is hosting a genealogy hackathon for local history groups to equip them with the necessary skills in researching the signatories and stories of the roll.
NUI Maynooth Library Conservator Paul Hoary said: "We are delighted to host a workshop at NUI Maynooth, which will equip even more people with the skills and knowledge to discover the fascinating stories of those who signed this Pre-Famine document."