DNA test are being carried out to establish the identity of a seven-year-old girl who was taken into care in Dublin.
Gardaí removed the child from a Roma family in Tallaght pending an investigation under the Child Care Act.
The girl's parents have told gardaí the child is their own and are co-operating with the investigation.
The results of the DNA tests are expected to resolve the matter within the next 48 hours.
The child was removed from the family because her features - blonde hair and blue eyes, contrasted with the other children in the home.
The parents told gardaí the child was born in a Dublin maternity hospital in 2006, however officers were not satisfied with the explanation or documents produced as corroboration.
The family are co-operating with the garda investigation and have agreed to provide DNA samples.
These are to be analysed by the Forensic Science Laboratory in Dublin as a matter of urgency.
The child will remain in the care of the HSE until her lineage is definitively established.
Most children in care under voluntary orders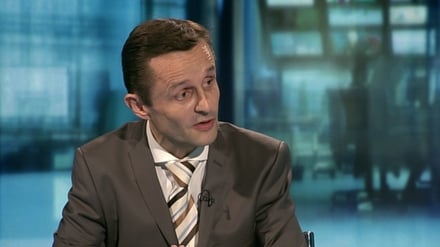 The Government's Special Rapporteur for Child Protection has said the vast majority of children in the care system have been placed there under a voluntary care order.
Speaking on RTÉ's Six One News, Geoffrey Shannon emphasised that no comment should be made on any case that is in process.
He said there is a very clear roadmap for what should happen when a child is taken into the care system.
He explained the circumstances under which gardaí can enter a home and take a child out of a family.  
He said that if there is an immediate threat to the health or safety of a child and if gardaí have reasonable grounds to believe that this is the case, they can take the child to a place of safety.
He said the HSE then has two options. It must conduct an immediate investigation of the circumstances of the child.
If the HSE is satisfied that all issues are in order, then the child can be returned to the parents.
If this is not the case, the HSE must apply as soon as possible to the District Court, which has the power to grant an Emergency Care Order which can last up to a maximum of eight days.
A decision must then be made on whether to make an application for an Interim Care Order, which lasts for a period of 28 days.
Mr Shannon said the parents have to be consulted at every stage of these proceedings.
He said the HSE will conduct a very thorough investigation and if this reveals child protection concerns, the Interim Care Order can be extended for a further period of time.
Mr Shannon said these are very exceptional powers and their use is unusual.