When the eight leaders of the G8 countries arrive in Lough Erne for their two-day summit, almost 1,200 police officers per leader will be at hand to avoid trouble from anarchist protesters, dissident republicans or terrorists.
In the past, G8 summits have attracted large protests and rioting by hardcore activists and anarchists.
The remote site in Northern Ireland was reportedly picked to host the summit in part to avoid unrest.
Police are staging a large security operation in the area. The Lough Erne golf resort hotel hosting the summit has been encircled by a 7km fence.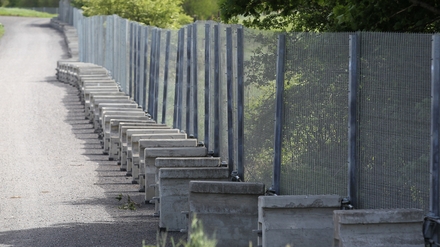 The lake is patrolled by specially trained police in high-powered boats.
A no-fly-zone will be imposed on parts of Northern Ireland for the duration of the summit, and drones will be used for airborne surveillance.
A total of about 9,500 police have been assigned to provide security for the event.
The 5,000-strong Police Service of Northern Ireland is being reinforced by 3,600 police officers from Britain.
The majority of these have received training for tactics and equipment used in Northern Ireland.
In the Republic, 900 gardaí have been assigned to police the border area.
Judges are also on standby on both sides of the border to provide for swift court hearings for people arrested during any protests. Two detention facilities are available in Omagh and Belfast with a capacity of 260 detainees.
In addition to heavy security around Lough Erne, police have been deployed to Belfast to deter possible unrest or attacks there.
Police will be patrolling the city as well as Belfast International Airport, and checkpoints will be set up on roads.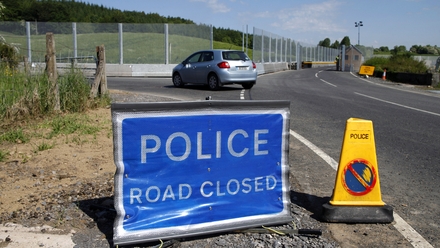 The PSNI has lowered the estimate for the number of protesters expected in Belfast during the summit from 40,000 to 10,000.
The threat of dissident republican violence is still considered "severe".
Bomb disposal experts disarmed a homemade 60kg bomb in Enniskillen in March.
On Monday, police seized a cache of munitions and explosives in Co Derry.
Several known dissident republicans have been arrested in the run-up to the summit, including prominent nationalist Colin Duffy, who has since been released.
Dissidents have made a number of hoax bomb threats, including two near the G8 summit venue.
"They have so little support that the only way they can get recognition is by creating a media event. That's why they are so dangerous," said Professor Peter Shirlow of Queen's University in Belfast.
The final cost of the policing operation will not be known until several months after the summit, according to Northern Ireland Justice Minister David Ford.
The majority of the costs will be covered by the UK government, but part of it will be carried by PSNI.