More than one-in-five Irish people aged 16-74 have never used the internet, according to Europe's official statistics agency.

Eurostat, which conducted the research, says this is down from 42% of Irish people in 2006.
The Digital Agenda for Europe aims to reduce the share of individuals in Europe who have never used the internet to 15% by 2015.

Ireland fares only slightly better than the European average for internet access, with 24% of people across the EU saying they had never used the internet.

Of the 27 countries that make up the EU, Sweden ranked highest for people going online, with only 5% having never used the internet. In comparison, 54% of Romanians are reported to have never logged on.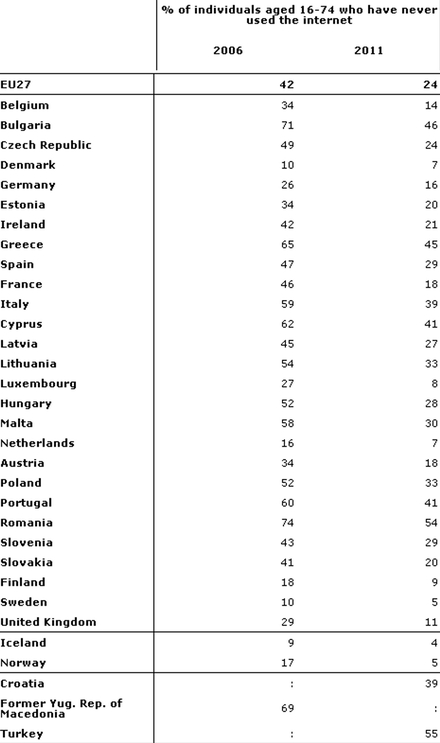 Elsewhere in the research released today, Eurostat says that 78% of Irish households have access to the internet, compared with 50% in 2006. The average for Europe in 2011 is 73%.
Of these households in Ireland, 65% have a broadband connection.