The Lyric Feature Sunday 4 February 2018
The Lyric Feature is RTÉ lyric fm's weekly documentary and music feature programme. Programmes are produced in house by RTÉ lyric fm staff or in collaboration with independent production companies. Subject matter varies from week to week but most of the programmes aim to provide insight into music and music making.
Ways to listen online:
Listen via the RTÉ Player calendar on the top right of this page
or Listen to a selection of programmes on our Soundcloud player at the bottom of this page
or Click on the listen button below for the most recent episode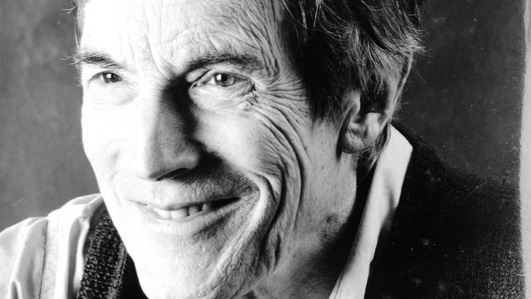 The Lyric Feature
A repeat broadcast in memory of the poet Richard Murphy who died at his home in Sri Lanka on the 30th of January 2018.
His Chosen Islands - Richard Murphy in the West.
When Richard Murphy first stepped onboard a pookaun from the quay at Rosroe in 1952, he had no idea where the traditional fishing boat would bring him. A storm was coming that would steer Richard to an Island off the West Coast of Ireland. It was here in Inishbofin that the poet found friends that would mentor him and discovered a sailing life that would inspire him for more than 20 years. Julien Clancy takes us on a voyage of discovery to the West where we visit Inishbofin, Cleggan & High Island to explore the impact these places had on one of Ireland's greatest poets who celebrated his 90th birthday in August. We hear from Richard's daughter Emily, Islander John Concannon whose father taught Richard how to sail and poet Gerald Dawe. The programme also features archive recordings of interviews and readings from some of his most celebrated work including, Sailing to an Island, Moonshine & The Battle of Aughrim.
Producer: Julien Clancy.
A Rockfinch Production (Ireland) for RTÉ lyric fm, funded by the Broadcasting Authority of Ireland from the Television Licence Fee.