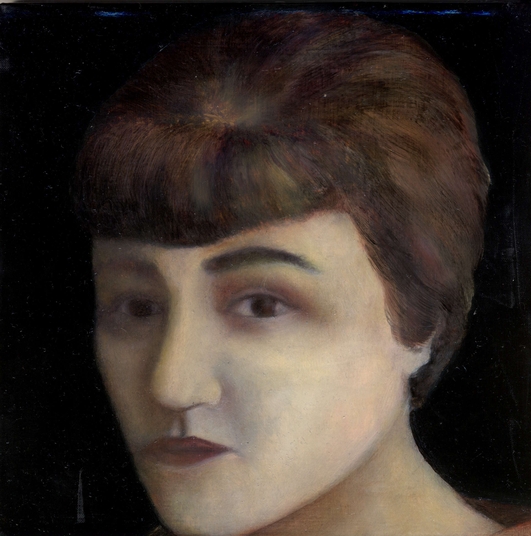 The Lyric Feature- Musical Muses
In this 3 part series, Ian Fox tells the stories of the remarkable women who inspired, influenced and collaborated with some of the great composers.
Programme 2: Misia Godebska.
This is the story of an exceptional figure from the Belle Epoque. A gifted pianist and pupil of Fauré, she was a patron of many composers including Debussy and Stravinsky. She was painted by Renoir and Toulouse-Lautrec, appeared in Proust's In Search of Lost Time and helped establish Coco Chanel.

Music played in the programme
Musical Muses No 2 "A Patron in Paris" Misia Godebski
1 CHOPIN Etude Opus10/2 Yundi Li DGG 471 479
2 LISZT Liebestraum No 3 Jorge Bolet Decca 410257
3 FAURÉ Romance in A flat Jean Philippe Collard Brilliant Classics 94035/4
4 GRIEG Wedding day at Troldhaugen Einar Steen-Nockleberg
Naxos 8.553396
5 DEBUSSY La plus que lente Walter Gieseking EMI 5 65855
6 RAVEL Introduction and Allegro Melos Ensemble Decca 421 154
7 RAVEL Mere l'Oye LIMERICK CD 3842 Labeques ?? disc in Limerick
8 BORODIN Polovtsian Dances Vienna Phil. Kubelik EMI Seraphim
CDE 69021
9 STRAVINSKY Firebird Columbia Symphony Orchestra SONY SM3K 46291
10 STRAVINSKY Petrouchka Minneapolis Symphony Orchestra conducted Dorati Mercury 434 331
11 STRAVINSKY The Rite of Spring Kirov Orchestra conducted Gergiev Philips 408 035
12 SATIE Parade Nancy Symphony Orchestra condcuted Jerome Kaltenbach Naxos 8.554279
13 MILHAUD Boeuf sur le Toit Orchestre Nationale de France conducted Leonard Bernstein n EMI CDC 747845
14 DE FALLA The Three Cornered Hat Philharmonia Orchestra conducted Rafael Frübeck de Burgos EMI 567587
15 POULENC Les Biches Philharmonia Orchestra conducted Georges Pretre EMI CZS 7 622690
16 STRAVINSKY Monumetum per Gesualdo Columbia Symphony Orchestra conducted Stravinsky Sony S2K 89910
The Lyric Feature is RTÉ lyric fm's weekly documentary and music feature programme. Programmes are produced in house by RTÉ lyric fm staff or in collaboration with independent production companies. Subject matter varies from week to week but most of the programmes aim to provide insight into music and music making.
The Lyric Feature is currently accepting proposals from independent producers and production companies for the BAI's Sound and Vision III Round 24. See here for details
---
MUSIC PLAYED ON THE SHOW
FRIDAY 29th JANUARY - THE SOUNDS OF GRIEF
Title: THE IRIS GARDEN
Composer: GLEN AUSTIN
Performer: CONTEMPO QUARTET
Album: THE MOUNTAIN ASH IN CONNEMARA
Record Label: JOAN MCBREEN
Record Number: JMCB 1402
Title: CAOINEADH
Composer: TRAD
Performer: SARAH GREALISH
Title: LAMENT FROM BANGLADESH
Composer: TRAD
Performer: LATIFA
Title: FUNERARY SUNG-WEEPING BY HANE
Composer: TRAD
Performer: HANE
Album: BOSAVI: RAINFOREST MUSIC FROM PAPUA NEW GUINEA
Record Label: SMITHSONIAN FOLKWAYS RECORDINGS
Record Number: SFW40487
Title: LAMENT FOR DEAD MOTHER/BOCET
Composer: TRAD
Performer: UNKNOWN
Album: FOLK MUSIC OF RUMANIA
Record Label: FOLKWAYS RECORDS
Record Number: FW04419
Title: KEEN FOR A DEAD CHILD
Composer: TRAD
Performer: KITTY GALLAGHER/CITINI GHALLCHOIR
Album: WORD LIBRARY OF FOLK AND PRIMITIVE MUSIC: IRELAND
Record Label: ROUNDER RECORDS
Record Number: CD 1742
Title: KEEN FOR ART O'LEARY 1
Composer: TRAD/EIBHLIN DUBH NI CHONAILL
Performer: BREANDAN O MADAGAIN
Album: CAOINTE AGUS SEANCHEOLTA EILE KEENING AND OTHER OLD IRISH MUSICS
Record Label: MOC MUSIC
Record Number: LC 04986
Title: CAOINEADH NA MARBH/CAOINE FOR THE DEAD
Composer: TRAD
Performer: ARAN FEMALE SINGER/BRIDGET MULLIN
Album: SONGS OF ARAN
Record Label: FOLKWAYS RECORDS
Record Number: FW04002
Title: GOL NA DTRI MUIRE/THE WEEPING OF THE THREE MARYS
Composer: TRAD/ARR NOIRIN NI RIAIN
Performer: NOIRIN NI RIAIN/MONKS OF GLENSTAL ABBEY
Album: CAOINEADH NA MAIGHDINE
Record Label: GAEL-LINN
Record Number: CEFCD 084
Title: I AM STRETCHED ON YOUR GRAVE
Composer: TRAD/KING/ARR. O'CONNOR
Performer: SINEAD O'CONNOR
Album: I DO NOT WANT WHAT I HAVEN'T GOT
Record Label: CHRYSALIS RECORDS
Record Number: CCD1759
Title: DIRGE ON THE MOTHER'S GRAVE/KUOLINITKU AIDIN HAUDALLA
Composer: ANNA ANDREJEVNA SUTJAJEVA IN HAUDALLA
Performer: ANNA ANDREJEVNA SUTJAJEVA IN HAUDALLA
Album: ITKUJA KARJALASTA, INKERISTA, SUOMESTA: LAMENTS FROM KARELIA, INGRIA, FINLAND
Record Label: SKS
Record Number: 6420614440018
Title: LAMENT IN FINNISH
Composer: JIM WILCE
Performer: JIM WILCE
Album: N/A
Title: GRAIH MO CHREE
Composer: TRAD
Performer: CAIT BRANIGAN
Title: GRIEF
Composer: EITHNE NI UALLACHAIN/DONAL O'CONNOR
Performer: EITHNE NI UALLACHAIN/DONAL O'CONNOR/GILLES LE BIGOT
Album: BILINGUA
Record Label: GAEL-LINN
Record Number: CEFCD206